Losses worse than predicted, but still considerably lower than sums paid out in 2007, while insurers and government criticised for still failing to replace Statement of Principles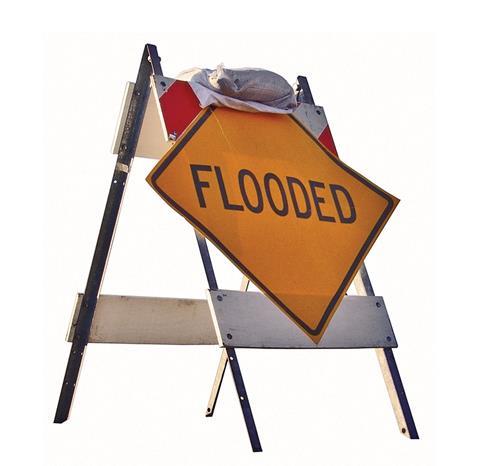 Insurers will have to fork out £500m to pay for the flooding that has caused widespread damage across the UK this year, the ABI said this week.
The floods are the country's worst in five years, with RSA estimating losses of £50m, and LV= £25m.
But the figures paled in significance when compared with 2007, when insurers had to foot a bill for £2.5bn after severe flash flooding.
Insurers' woes were added to this week as they came under fire - along with the government - from the Local Government Authority (LGA) for denying householders flood cover. In some cases, residents were quoted "hugely inflated" prices, it said.
This was after failing to agree a replacement for the Statement of Principles which expires in June next year.
The Statement of Principles determines that insurers will provide affordable flood insurance for homes and small businesses, provided the government reduces the overall risk by building flood defences.
On the table are possible solutions from the ABI and Marsh, as well as a combination of the two.
LGA environment board vice-chairman Clyde Loakes said: "It is absolutely vital that government and the insurance industry come to a new deal on providing affordable cover as a matter of urgency.
"Households are now being refused cover and left exposed to the risks of damage and destruction."
Nick Starling, ABI's director of general insurance, said: "The widespread floods highlight how vital flood insurance is. During June alone, insurers helped 68,000 customers."
RSA's estimated losses of £40m for the wet weather in June and £10m from this month exceeded some analysts' estimates.
But RSA's losses were far less than the £120m tab it had to pick up after the floods of 2007.
An Aviva spokesman said claims were still coming in, but in terms of volume it was not as bad as 2007.
Zurich UK property claims director Jon Cawley said the insurer had had a "moderate" number of claims.
Ageas, Allianz, AXA, Chartis and Groupama all declined to comment.
We say …
● How much will premiums increase as a result of this year's flooding, particularly in commercial, which has remained stubbornly low?
● Will the recent bad weather speed up the timetable for the government to find a replacement for the Statement of Principles?