Allianz-led campaign leads to Met rethink on closing vehicle crime unit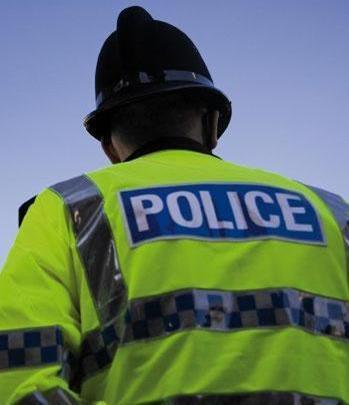 A police unit that specialises in investigating serious and organised vehicle crime has been saved at the eleventh hour after a campaign by insurers.The Metropolitan Police intended to scrap the Stolen Vehicle Unit (SVU) to save money in the face of government cuts.
The Plant & Agricultural National Intelligence Unit (PANIU) sits within the SVU. PANIU focuses on stolen plant equipment and is funded by Allianz, Aviva, NFU Mutual, NMU, RSA, QBE, HSB and Zurich.
Insurers were worried that if the SVU was scrapped, PANIU would suffer because it relies on working closely with the SVU. But the Met has now decided to keep the SVU after lobbying by Allianz and its insurer partners.
Allianz underwriting manager Ian Nichol said: "We found out at the last minute it was safe. It's been one of the most rewarding things I've ever done in my career."
The agreement will mean trimming SVU staff numbers from nine to six and for insurers to continue funding PANIU at around £210,000 a year.
PANIU is still eagerly supported by insurers and AXA is understood to be keen on joining the panel funding, replacing Mitsui Sumitomo, which pulled out in October.
The Home Office estimates that plant machinery worth £70m is stolen every year, but Metropolitan Police industry liaison officer Ian Elliott said that the figure could be as high as £100m.
PANIU logged 801 stolen machines in Q3 of 2011, down 12% on 913 thefts the previous quarter.
Elliott said equipment stolen in the UK ended up all over the world, but is often found in Poland, Lithuania, Afghanistan and Iraq.
Stolen plant is often traded for drugs or used to support other crimes, Elliott said.
"What you'll see is machinery being used to pay and fund, and launder money, for other crimes," he said. "Getting rid of a machine is an easy way of transferring cash."
JCBs are the most stolen brand of plant machinery, according to PANIU figures. Mini excavators are the most often stolen, at 17% of all thefts. Tractors make up 12%, while telehandlers and generators are 10% each.
PANIU will add a fourth team member next year and is seeking more funding from the industry, Elliott said.
Talking points …
● PANIU was facing the axe due to police cost-cutting threatening its parent unit. Tackling plant theft is important for insurers but, as it makes up just 1%-2% of all stolen vehicles, it is a low priority for the police. Could insurers have to increase police funding for other areas if further cuts are made?
● PANIU is in talks to sign another two insurers - who would fit the bill?
● Though some PANIU evidence shows criminals are moving away from plant theft to metal and luxury cars, it is still seen as an easy area for fraudsters. What more can be done?