ABI chairman seeks to tackle poor public perception of insurance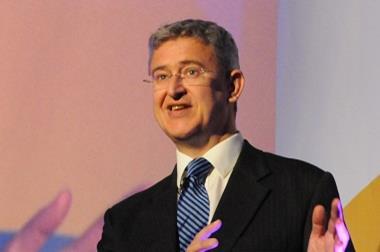 Less than one-third of customers trust their insurance companies, according to ABI chairman and AXA UK chief executive Paul Evans (pictured).
That means the public trusts insurance companies less than bankers, and that is "horrifying" Evans told the ABI's biennial conference in London.
"Despite so many great things that we do every day, despite a reputation untarnished by the 2007 financial crisis, it is frankly horrifying that surveys tell us less than a third of our customers trust us to do what is right," said Evans.
"Less than a third! That means we are trusted less than banks," he told the conference.
"For heaven's sake, we're down with the estate agents!"
Evans said the public perception of insurance is mistaken.
"But we can't just stand back and complain that it's unfair, that it's an injustice; that we're misunderstood."
Evans said the ABI is taking "bold and innovative" action to restore trust in insurance: "and wherever possible, collective action because the reputation of the industry cannot be hostage to the slowest to move."
Two initiatives are being launched today to increase transparency and trust in insurance, Evans said. The ABI and Biba have jointly drawn up a code of conduct for dealing with vulnerable customers.
And in a separate initiative, the ABI will next month begin publishing claims settlement data to combat customer perceptions that insurers don't pay out on claims.
The ABI will publish the claim acceptance rate for each of motor, property and travel products together with the average claim cost, and the percentage of customers who were paid a claim in the past year.
"This represents a real watershed moment," Evans said. "It will hopefully go some way towards reassuring customers that our intention is not to avoid paying out when they need us most – but that the very opposite is true. It will also demonstrate these products offer great value for money."
And he added that the data might "help to re-educate our customers that buying insurance isn't just about finding the lowest possible price – it's also about ensuring that what you care about will be covered by the product you buy."