He adds that the trade body was 'right to be very open with people' in order to mitigate 'a false expectation that they may be covered'
Although trade association the ABI, as well as the insurance industry as a whole, has been "attacked for being uncaring and unfeeling" due to its stance on Covid-19-related business interruption (BI) claims, director general at the ABI Huw Evans says that the sector was "right to be very open with people" and that its tough love approach meant that policyholders didn't harbour "a false expectation that they may be covered".
Evans tells Insurance Times: "I do think we were right to be very open with people about what business interruption policies didn't cover.
"It wasn't popular the time and we got attacked for being uncaring and unfeeling, but I think it was our responsibility to tell the truth and not to allow people to have a misapprehension or a false expectation that they may be covered."
Evans acknowledges that although difficult communications should always be reviewed to ensure empathy, the ABI's ultimate aim when issuing its guidance earlier this year was to provide clarity to policyholders.
"You should always review how you communicate difficult views to see if you can be more empathetic, but our main concern, particularly given some of the confusion caused by some of the government announcements, was to avoid any further confusion," he explains.
On 17 March, for example, the ABI issued the following statement on business interruption:
"Irrespective of whether or not the government orders closure of a business, the vast majority of firms won't have purchased cover that will enable them to claim on their insurance to compensate for their business being closed by the coronavirus.
"Standard business interruption cover – the type the majority of businesses purchase – does not include forced closure by authorities as it is intended to respond to physical damage at the property, which results in the business being unable to continue to trade.
"A small minority of typically larger firms might have purchased an extension to their cover for closure due to an infectious disease. In this instance, an enforced closure could help them make the claim, but this will depend on the precise nature of the cover they have purchased, so they should check with their insurer or broker to see if they are covered."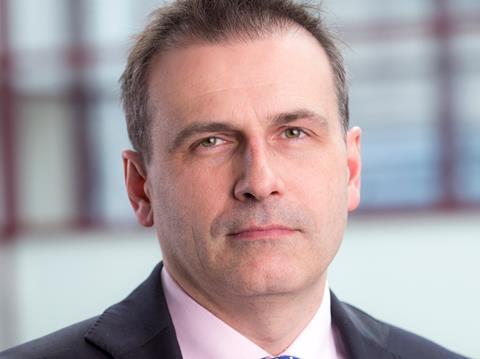 With this in mind, Evans adds that one of the key learnings for the sector from the pandemic is "how we can make sure that customers really understand what they're buying, both the good bits and their limitations, so that when things happen, there's a better understanding to start from".
He continues: "Understandably, because we haven't had a pandemic in this country of this nature for 102 years, nobody was focused on it and nobody had lived experience of it.
"We can definitely learn some lessons from this, but they should be more fundamental lessons about what do we call products? The labels on a product actually tell the customer what's covered and what's not.
"Are we as clear as we can be with customers about what they can expect to be covered for and what they can't be and when a particular crisis or event happens, how can we communicate with people in a way that works and that lands with them and that they understand as effectively as possible?
"I do wish we were in a different position in terms of customers understanding what they're covered for and what they're not."
Response plan
In July, the ABI published its 'Helping customers, citizens and charities: Insurers' response to the Covid-19 crisis' report, which outlined how the insurance sector had responded to the coronavirus pandemic.
For Evans, the industry response has been centred around four cornerstones. This includes a focus on paying legitimate claims, which Evans says will amount to around £1.7bn, making the pandemic "a very large insured event".
Secondly, insurers' operational resilience and their ability to continue servicing customers while working from home has been crucially important, as is the sector's Covid-19 Support Fund, which currently totals £83.9m.
Evans describes this as "the largest sectoral charitable giving effort made of any part of the economy, with a huge part of our sector coming together - insurers, brokers, long-term savings providers - to provide a fund that is providing significant help to front-line community charities that are facing [a] huge demand in their services at the same time as their funding base is contracting".
The final cornerstone has been the industry's customer commitments, for example around travel insurance as well as the trade credit deal with the government – called the Trade Credit Reinsurance scheme, this provides government guarantees of up to £10bn to help maintain trade credit insurance during the pandemic.
Moving forward, Evans says that these customer commitments will be "updated on a rolling basis according to the external circumstances" as "they are each a product of the circumstance and the customer need".
He explains: "For example, the one around unoccupied premises, that was primarily around businesses that were closed in the lockdown to say that yeah, the normal [wordings] that you can't be unoccupied for more than 30 days, we will waive. Now clearly, you would hope that a lot of those businesses are now open in some shape or form, so that probably becomes less relevant but it becomes very relevant if there's another lockdown.
"On travel, the original travel commitment was basically to say people who were stuck abroad when the lockdown started, that their travel insurance would be extended for 60 days so it didn't matter if they couldn't get an immediate flight home, they were still covered.
"But obviously, that has already morphed over the summer [with] travel insurance providers generally offering a commitment to customers that they will insure them for medical expenses if they choose to go abroad, but they won't insure them for cancellation cover."
Evans adds that the ABI's recently published report aims to flag these positive actions, emphasising that the sector response is much broader than the scuffle with the FCA around BI policy wordings.
"While we know that we are still in a reputationally difficult time because of the challenges around business interruption insurance and the unhappy customers, that's not all that's going on," he says.
"This is an industry that has stood up, it's working hard, it recognises its corporate responsibilities to wider society and is working very, very hard to make sure that we are putting a good deal in place for customers."
Government intervention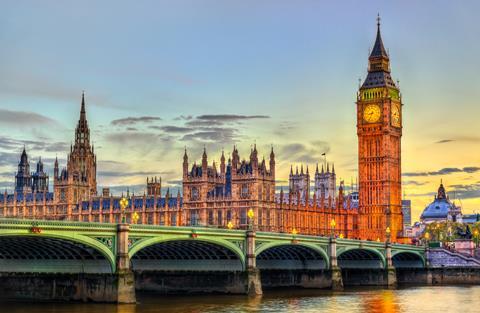 The future provision of pandemic insurance, "remains a challenging picture", says Huw Evans, director general at the ABI.
He pinpoints three potential routes here – the Lloyd's group that he is on the advisory council for, the Pandemic Re Steering Group heading up by ABI chairman and Allianz chief executive Jon Dye and the ABI's own member group, "who are both evaluating proposals from other people and watching what's being discussed internationally and considering their own proposals".
Evans adds that for any form of pandemic insurance to get off the ground, the government will need to weigh in.
He says: "The main thing here is, for this to move forward, is for the government to decide what, if any, part it is prepared to play and enter into discussions about that. That will be potentially a huge financial commitment for the government, so I think we have to be realistic about both the timescale for that and what could be done.
"In the meantime, for businesses, I don't think there'll be any near term quick fix business cover for pandemics, but I suspect the awareness is now much higher that this is just not something that is routinely covered by insurance and therefore businesses have to take decisions themselves about the risks that they run and the basis of what insurance cover is available."