Australian insurer IAG may have to sell its UK business for less than book value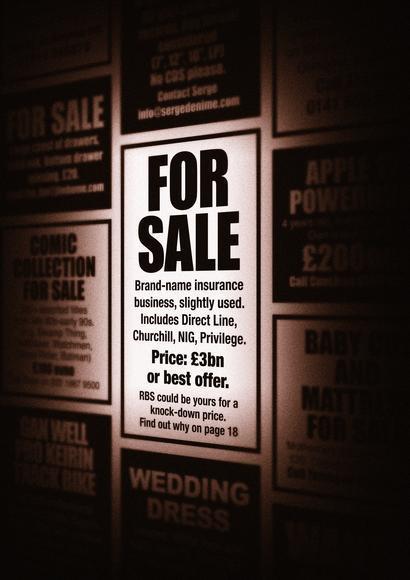 Australian investors would prefer insurance group IAG to cut its losses and sell its embattled UK arm rather than improve or refocus it.
However, equity analysts acknowledged the company's ability to sell the UK business at a reasonable price would determine its ultimate fate, and indicated that IAG may have to settle for less than book value.
Despite greatly improved results, IAG UK was again a drag on its parent's earnings in the 2012 financial year, which ended on 30 June. IAG wrote off the A$297m (£195m) of remaining goodwill and other intangible assets related to the UK business. This contributed to a 17% cut in group profit after tax to A$207m (2011: A$250m).
IAG announced in May that it was conducting a strategic review of its UK arm, which is dominated by Lloyd's motor insurer Equity Red Star, but also includes commercial brokers Barnett & Barnett and NBJ, as well as affinity business Equity Insurance Partnerships.
The review, which will be completed before the end of the 2012 calendar year, will determine whether IAG continues improving the UK business, refocuses it, or sells all or part of it.
One analyst said: "The market would prefer that they sold it and put it behind them, but it comes down to whether they can get an offer for it. The quantum of money they have lost in the UK is astounding for a company the size of IAG."
Another added: "If they sold that business, the market would view that as being fairly positive. They haven't had a great track record there in the past and it is a fairly small proportion of their overall business, so I think the market would be happy if they just got rid of it."
Credit Suisse analyst John Heagerty said a sale would free IAG management from the distractions of dealing with the UK business, allow the company to use the capital elsewhere, and concentrate on its Asian growth strategy.
However, he doubted the company would be able to sell IAG UK at book value. "It seems pretty unlikely," he said, "given the com­parable transactions that have been out in the market, and the state of the UK motor market."
IAG UK made an insurance loss of A$13m in the 2012 financial year, a big improvement over 2011's loss of A$181m.
Pass Notes
Why has IAG UK been a burden to its parent?
The company suffered heavy losses in the 2010 and 2011 financial years because of the need to strengthen reserves at Equity Red Star. Like many UK motor insurers, Equity was caught out by rising bodily injury claims but, unlike most, it has not yet fully recovered.
Why might it be a tough sell?
With the re-reserving complete, it could be considered an attractive buy. Unfortunately, however, the list of buyers is short, the effect of forthcoming legislation on bodily injury claims is as yet unclear, and price increases have already started to slow in UK personal lines motor insurance.
What will happen to the brokers?
Their fate could be similar to that of Groupama's UK broking entities. Barnett & Barnett has already been tipped for a management buy-out.