Previous IT Pack Member of the Year winner tells Insurance Times why she won and why others should enter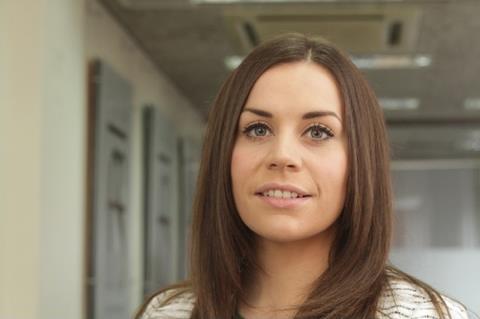 With the entries to the 2016 Insurance Times Awards just opened, we speak to past winners about their win, top tips and industry experiences.
Here Firth and Scott director Stevie Jeffrey talks about winning the IT Pack Member of the Year Award.
IT: How did you feel when you won the award?
SJ: Surprised. I felt very honoured but it was unexpected. I did not think I had a chance at all. I was just really lucky to go down to London and go to the Insurance Times awards, and have a good night out with the people I was in competition with.
IT: Was there anything in the year leading up to winning that made it special?
SJ: A couple of months before I won the award, I got awarded a scholarship with Allianz to do my diploma. So that was pretty great. Both formed a big confidence boost.
IT: Is it worth entering the awards?
SJ: Absolutely. My intention was never to do it to progress, which is some people's main reason. I felt that was quite a cynical way of looking at it. My company nominated me and my managing directors are really enthusiastic about getting people to do as much as they are comfortable with doing external activities. I am one of those people who doesn't do halves, and if you have an opportunity then you might as well go for it.
As a broker, people that you'd never think would, know your name. I don't think I quite realised how much of an accolade it was. I enjoyed doing the process so much that I forgot it was a competition. Afterwards, you look back and think 'wow I actually did really well'.
It is always something that I'll have. If a client looked at my LinkedIn, they would know I am not someone who is not happy just doing my 9-5 job. I always go out to do external things and strive for excellence. Winning the award was most definitely a huge benefit to me.
IT: What would you say to someone thinking of entering?
SJ: 100% go for it. You don't have to be the most talented person or the most outgoing person to be in with a chance of winning it. The main thing is to be enthusiastic. And if you realise you're actually doing something fun, then you're naturally going to do well. I certainly don't think I won it because I was the most qualified person, I am just a trier.
For more information about this year's award click here.