'The police were never involved. It was just an old-fashioned cock-up at the end of the day'
Mike Kenney pulls up his sleeve to expose a tattoo – the logo of Ward Evans, the business he helped found that notoriously went bust in 2002 following the discovery of discrepancies in its client money accounts.
Kenney is permanently marked by the experience in more ways than one. Silent for nearly 10 years, he has finally decided to speak out, with a book and exclusive interview with Insurance Times to tell his side of the story.
Are people ready to listen? Ward Evans had a controversial reputation among its peers that lingers to this day, as does speculation surrounding its dramatic downfall. Its aggressive approach to business left it with many clients but few friends. Kenney and his business partners didn't care – they were proud of their success, and believed the rest of the industry was simply jealous. Within the industry, the common perception was that Ward Evans lived the high life, splurging cash in fine restaurants and on yachts and cars, until it all came crashing down around them.
Today, Kenney is anything but contrite. Meeting Insurance Times in a hotel near his home in Harrogate, he smiles, laughs and talks of his plans for the future. He blames Ward Evans' downfall on a lack of control around the client money accounts – but firmly denies any suggestion of deliberate wrongdoing.
Charismatic and boisterous, Kenney is now the owner of an accountancy business. Resplendent in a pin-striped suit, he tells a lot of jokes. When he makes a point, he leans forward, using his hands to measure out what he says. "I'm not looking for anybody to be sympathetic, I'm not looking to right wrongs."
But he certainly wants to put over his version of events. First, let's look at the facts. Ward Evans was started by Kenney, Richard Evans and Martin Ward in 1992. By the time it collapsed in 2002, the commercial insurance broker employed more than 250 staff and controlled a brokerage of £12.3m.
The downfall came when auditors discovered a shortfall in the client money account. This sparked a chain of events that eventually led the board to sign Ward Evans into administration – without Kenney's knowledge. As chairman at the time, he carried the can financially and was bankrupted twice over.
Kenney says he had taken a backseat at the firm by the time of the insolvency. He had resigned as group managing director to give himself more time to spend with his critically ill son, but took a salary rather than dividends. The auditors took this to mean he was in charge, and therefore responsible.
The financial discrepancies coupled with the high lifestyle of Kenney and his partners led to inevitable speculation over what had been happening at Ward Evans. But there was never any regulatory intervention or police investigation.
Kenney is very clear that there was no criminality at Ward Evans, and no intent to deceive. He acknowledges the speculation to the contrary, saying: "People have a view, and a standpoint, and want to test their view against what I believe to be the true story. What I would say is that for any company that's employing hundreds of people, the police, the Serious Fraud Office, would have been involved. They never were. It was just a good old-fashioned cock-up at the end of the day."
He adds that, following the collapse of the business, Ward Evans' accounts were investigated by auditors Ernst & Young, which found no evidence of criminality. "If [the intention] was there to defraud, I absolutely believe that Ernst & Young would have been onto it like a bloody rocket. Of course they would."
Kenney's book, The Broker Boys, sets out his take on events at Ward Evans. He says the initial discrepancies in the client money account were caused by hundreds if not thousands of input errors, exacerbated by the high turnover of people in the financial department.
In a bid to deal with the problems, the broker froze the first client account, set up a second account and retrained its finance staff. However, the second client money account was flawed from the outset. Kenney says it added negative sums instead of subtracting them, and also transferred around £500,000 into the office account, where it was used to pay salaries and expenses. "Not only had we not sufficiently dealt with the [first client money] account – because the financial department still put adjustments through into the account, which further kept it going as opposed to letting it run off – but the [second client money account] was flawed as a consequence of a computer glitch."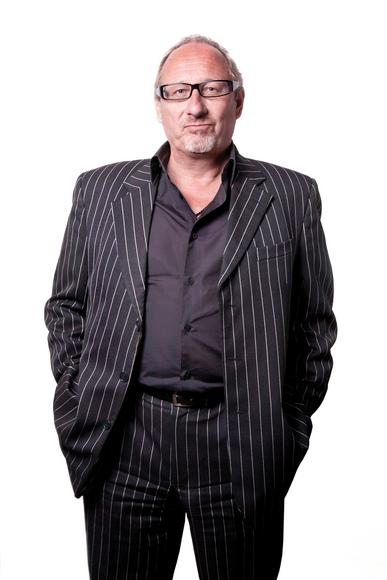 When the extent of these problems became clear, Ward Evans' board voted to put the company into administration. Few tears were shed in the insurance industry, where the broker's cut-throat tactics had become notorious.
"Ward Evans were regarded as the pariahs of the industry, hated by every broker," says one former rival. "If anyone does well, people always criticise them. But Ward Evans were pulling every trick in the book, they were really sharp. They would use any technique to get the business."
Kenney admits that his company wasn't afraid to fight dirty to keep its clients and scare off competitors. If another broker tried and failed to poach a client, Ward Evans would then go after that broker's other clients. "We'd contact those companies and say: 'Your broker attacked us, and he didn't get the business. If you want to know why, it's because we're better, we're cheaper, we're more efficient. We want to do what he's done, and quote on your business.'"
The attacking broker would often find that they lost clients to Ward Evans as a result. "Of course they didn't like us, but it was good business," Kenney says. "People who got wind of that thought we were far too much hassle to get involved with."
For a time, it went well. Ward Evans rose to become the third-largest independent broker in the country, and for Kenney and friends, the good times rolled. When it all went wrong, Kenney was dubbed "Champagne Charlie", the good-time playboy who spent money on holidays and partying while his firm collapsed around him.
Feelings in the market run high even now, and it's difficult to separate the truth from the fiction. Some brokers will admit that Ward Evans was good at business, if ruthless. Others loathed it, and celebrated when the firm folded.
Kenney says he understands this. "If you had a business, and I had a business, and I was a complete pain, then I went bust, frankly it's a joyful thing," he says. "I totally understand that. I don't see it as personal."
How aggressive was Ward Evans really? Kenney laughs, and launches into another anecdote. "We used to characterise the aggressiveness by having a six-by-six-foot tank of piranhas in one office," he says. "We pretended to some of the account executives that we were going to get their hand and dip it in the tank if they didn't meet targets."
Piranhas aside, Kenney admits he could be difficult to work for. Ward Evans was notorious for losing staff in their first year. But he says that Ward Evans' employees were treated as part of the family once they had proved themselves. "We became an aspirational employer for a certain type of individual who was courageous enough to do it," he says.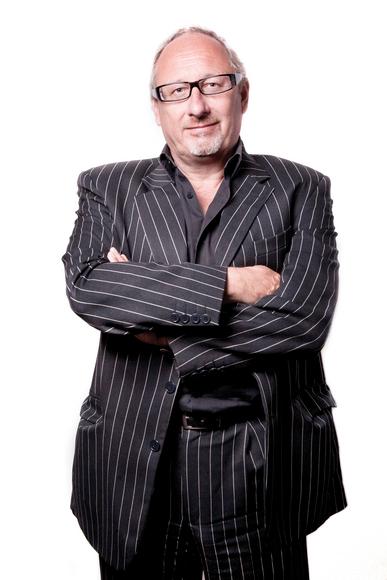 But the dream went sour. What would he have done differently? Kenney leans back in his chair. There is a pause. "The reality was that there were so many people coming in and out of our finance team, and processing entries and invoices, that it got unmanageable."
How much of the downfall was really his fault? With hindsight, he says he should have taken action before the problems with the finance department signed the firm's death warrant. "I made too many friends. I made friends out of the people that were working with me."
He doesn't blame them. "I was the Pied Piper, I was the one," he says. "And we were so hated in the industry that we did close in on ourselves."
Kenney is happy now, but he says there were some very low points when Ward Evans folded. "I'd have liked to have at least signed my own company down, if I'd have wanted to, and not have anybody else do it."
The biggest blow was the impact on his family. He has always had a good relationship with his son, but his relationship with his other children was damaged for a while. "It's not the loss of the fast cars or yachts or whatever that really gets you, but the financial catastrophe, and its publication, and its shaming, had a massive effect on my relationship with my other children."
Given everything that's happened, would Kenney ever return to broking? "Yes," he says instantly. "But it would have to be a completely unique offering."
He has a plan to join an accountancy service to a corporate broker, and charge the client a single fee, and he's on the hunt for a business partner. So Kenney could be back, and soon – but that Ward Evans tattoo will always be there.
Ward Evans' former rivals have their say
The original northern Yuppies
"I didn't dislike the lads. They were like the original yuppies of the north of England. They were a bit gung-ho, but within the concept of what they were trying to do they were winners.
"Okay, they cut corners, but it wasn't bad. From a marketing point of view, they had it right, they were good.
"With the actual concept, they were 90% right. They were innovative – and they were just young lads."
They were Independent-type brokers
"The thing is, if anyone does well, people always criticise them. When brokers lose business, it's easy to say 'they did this, they did that', because it absolves them.
"But Ward Evans did every trick under the sun. They were very aggressive. They would use any technique to get the business.
"They had a lot of entertainment at a time when they were trying to grow. They tried to woo clients using lavish entertainment, similar to Independent. They were Independent-type brokers."
The Broker Boys: an extract
The high life
As we piled on business, everyone seemed to hate us. We embraced it and stopped apologising for who we were and what we were doing. Instead, we began to enjoy the notoriety; we were called terrorists, traders, crooks and rogues. Really, we were an ambitious family of like-minded people with a common purpose and a shared vision. We were a close-knit team and, consequently, the business gained momentum. Things had taken off. We employed people who needed a special sort of courage just to come for an interview, let alone work for us. We managed to be different and stand out in an old industry.
Competition was essentially confrontational, and if brokers ever did get together it was usually at an annual institute dinner. Fights and jealous hissy fits were prevalent just below the surface – one careless remark and the whole thing could kick off. It was, in our view, remarkable that these dinners went ahead at all, but there was sometimes an underlying desire to poach staff and settle old scores in a more traditional way outside the doors of the Queen's Hotel in Leeds.
The beginning of the end
We were on to it, and that in itself was a huge relief.
Within weeks, it was smiles all round. What was flagged up as a problem with our audit seemed to be sorted with the adjustment of cancelling incorrect transactions and replacing them with the correct ones. Paul*, the very first employee we had, and Peter went on a tour of insurers to talk to them about doing some general spring-cleaning of our account, getting old items written off, agreeing this, meeting halfway on that.
They were targeted in going for the major agencies and this was well received, as insurers were just as anxious to get their statements correct as we were. We were going to have a new start.
Malcolm and James had been in constant touch with the external audit team and had been working alongside them when James appeared outside the bunker room. For the next six weeks or so, James and Patrick would work inside a single room, where the walls were littered with list upon list of client names and insurers with various amounts on them. Things seemed to be progressing, but the stress was palpable. Not knowing where we were financially was the very worst of conditions.
Peter looked ill; Jim and I just internalised it more. Training was immediately implemented with existing finance staff to ensure it didn't happen again. James and Malcolm handled the audit and, after some discussion as to what was allowed and what wasn't, we eventually signed off the report and accounts on consolidated profit at over £600,000, in line with original expectations. Malcolm con?rmed via email to all group plc directors that the report and accounts had been finally completed.
This was a huge relief; normal service could be resumed. Malcolm worked with our internal accountants and various staff to implement his new client account system. I was grateful to James and Malcolm, and Patrick, for sorting the issues out quickly. We didn't want to live through all that again.
The new brokerage account would be used from now on, leaving the old one to eventually, hopefully, boil down to nothing, as old items were resolved and paid.
"It's quite simple," Malcolm explained. "We draw the line: any old invoices go through account No1, the client account where all the shit happened and is in the process of being examined and run-down by James and Patrick.
"New invoices relate to account No2. Payment goes according to the invoice. Insurers ask for their money, what's left is ours. lt's simple business, it shouldn't take long for this lot to work its way through the wash. No more than three months, six at most."
Well that was simple, I thought.
*All names have been changed.
The Broker Boys by Michael Kenney is available from amazon.co.uk.