An IT overhaul gives insurers a competitive edge and avoids the maintenance time-bomb of obsolete software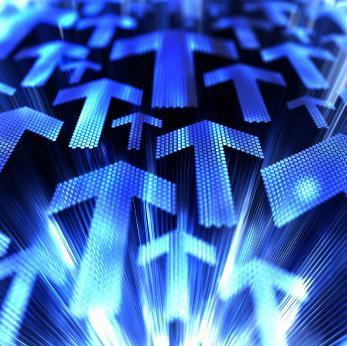 Recent Celent research shows that almost half of insurer chief information officers had investment in core systems planned or underway. But how much value do insurer boards place on IT investment, given other demands on increasingly scarce resources?
Most insurers have held back from investing in IT despite being aware of the need for investment, Zurich Insurance UK GI and shared services chief operating officer
Claudio Gienal believes. Metaskil managing director Ian Faulkner agrees that IT investment has been bumped down many insurers' list of priorities.
Expense must be justified
So why are some insurers still holding back? Part of the problem is that many insurers have less money to upgrade than they used to, and need to prioritise. Many believe IT investment can be delayed.
"Nowadays there just isn't the level of money to invest that I think organisations need," Faulkner says. "Their margins are under pressure and their claims costs are going up."
Another reason insurers delay investing is that the people asking for IT investment often do not present the most attractive business cases to their boards, according to Markel head of change delivery Paul Chapman.
"You could ask, as CIOs, are we justifying it well?" he asks. "Are you justifying how you spend money and the benefits that are derived?"
Part of the problem is that IT investment tends to show benefits in the long rather than the short term, making the advantages less immediate, Chapman adds.
Chief information officers can find it difficult to get the funding for big IT overhauls, Zurich's Gienal believes. "The business case is not an attractive one, so you need to find the tipping point where not doing anything is worse than spending a lot of money," he says.
Preparing for Solvency II is another reason some insurers are putting off investing in IT. "Projects I thought would have gone ahead two years ago have not gone ahead, because Solvency II has taken the money and the time of the people involved," says Northdoor director of consultancy Rob Stavrou.
The attitudes of senior insurer staff towards IT investment can be another factor in delaying.
"Some of the senior people do see IT almost as an imposition," Faulkner says. "The crown jewels are the underwriting or the brokerage, rather than saying: 'the thing that gives us real competitive advantage is our IT systems'."
Yet upgrading is important for several reasons. First, to remove issues with legacy systems. Many insurers' IT systems still rely on software that is decades old and inefficient when compared with that in common use in other industries.
"[The programs] become very expensive to run, and some of them run out of support. You need to start tackling this, and it's not an easy job," Gienal says.
Cost is another reason to upgrade. While upgrading IT can be very expensive, older systems are increasingly expensive to run and maintain.
"If you don't tackle it now, you sit on a time bomb, because it just becomes more and more expensive," Gienal says.
Upgrade for an edge
Another factor is competition. A faster and more efficient IT system can give insurers an advantage over their peers. Firms like Swiftcover and Insurethebox have gained a competitive edge through their IT systems, Faulkner says.
Insurers may prioritise differently when it comes to IT investment. But choosing not to invest isn't an option, Gienal believes.
"The ones that don't move will be out of the market," he says, "or they will have to move into the global corporate business, where everything is done on a case-by-case basis where you don't really need systems."