Boss Dominic Burke hits out at competitors' acceptance of contingent commissions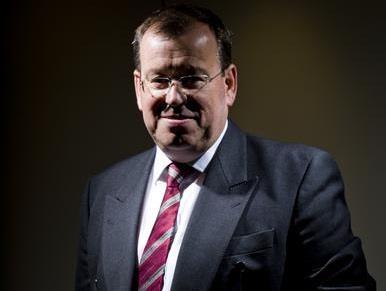 JLT's 7.3% organic growth in 2011 shows that the group is successfully stealing business from its three biggest rivals, according to chief executive Dominic Burke.
In a further dig at his competitors, Burke said that JLT did not need to make acquisitions or charge contingent commissions to keep pace with Aon, Marsh and Willis.
However, JLT's managing general agency business Thistle continues to disappoint management and analysts.
JLT's organic growth level compares favourably with its peer group. Its risk and insurance division alone posted organic growth of 8%. The comparable figures at Aon, Marsh & McLennan Companies, and Willis were 2%, 5% and 2%, respectively.
Total revenues at JLT were up 10% to £818.8m (2010: £746.3m) and profit after tax rose 13% to £134.5m (2010: £119.4m).
"For the fifth successive year, there has been quite a margin between the rate of organic growth we have been delivering and that which our competitors are delivering," Burke said. "That clearly demonstrates that we are winning market share and continue to win market share."
Within the risk and insurance division, JLT's retail business delivered 10% organic growth and the London market business turned in organic growth of 7%.
Lloyd & Partners and JLT Re, also part of the London market division, posted more sedate growth figures of 2% and 3%, respectively.
Burke said that the strong growth showed that JLT did not need to buy rivals. "Self-evidently we do not need to make acquisitions," he said, adding that any purchases JLT made would be small bolt-on buys.
"We will not be making any transformational acquisitions - not this year, not next year, not ever, while I sit in this seat," Burke said. "We believe and trust in our own distinctive, entrepreneurial culture, and we do not want to dilute that one iota."
The company has an unused £150m debt facility that could be used for acquisitions. But JLT chief financial officer Simon Mawson said: "While we have that firepower and it is great to have, that isn't a signal that we are going to write a very large cheque."
Burke also hit out at rivals' acceptance of contingent commissions - payments from insurers for hitting volume targets. The payments are controversial because they could influence where brokers place business. Willis recently made the headlines for starting to accept contingent commissions in its employee benefits business, despite taking a strong anti-contingent stance in previous years.
"We don't need to distort competition through leverage, and I'm afraid that is what our competitors do," Burke said. "We are a client-first organisation."
JLT's 2011 performance met analysts' expectations. "It is £200,000 adrift from my profit forecast so it couldn't have got much closer," Panmure Gordon analyst Barrie Cornes said.
Collins Stewart analyst Ben Cohen added: "It delivered what it said it would - organic growth with some acquisition growth and cost reductions as well."
But the Thistle MGA's performance remains comparatively unimpressive. Its 2011 revenue was flat at £39.4m, while profits increased slightly to £5.8m in 2011 from £5.5m in 2010.
JLT blamed a lack of consumer confidence in the UK and Thistle's exit from an unprofitable book of business for the flat revenue, but added that the company was still in the investment phase of its development.
James Gerry departed as chief executive of Thistle in May last year. Former Footman James chief executive Paul Matthews will take over the role in July this year.
"It's all jam tomorrow and it is supposed to be the third leg of the business," said Panmure Gordon's Cornes. "It's just not getting the traction."