But chief executive in line for 5% base salary increase in 2015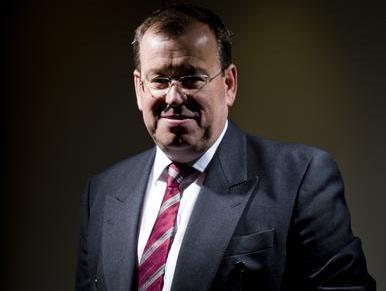 JLT chief executive Dominic Burke was paid a total of £3.1m in 2014, down 22% on the £3.97m he received in 2013.
The drop was mainly caused by a 39% fall in his awards under JLT's long-term incentive plan (LTIP) to £1.31m from £2.14m.
Burke was also paid a smaller annual bonus of £976,000 (2013: £1m).
In addition, Burke's base salary fell 3% to £646,000 (2013: £665,000) because he took a sabbatical in May and June 2014, part of which was unpaid.
Had he worked the full year, Burke's base salary would have been £703,500.
Burke will get a 5% increase in base salary to £740,000 in 2015 "to reflect the increase in size and complexity of the business", according to JLT remuneration committee chairman Richard Harvey.
Other executive directors
Deputy chief executive Mark Drummond-Brady also saw his total pay fall because of lower LTIP awards.
Drummond-Brady took home £1.26m in 2014, down 19% on his total 2013 pay of £1.56m.
His LTIP award dropped 39% to £499,000 from £815,000. His bonus was almost unchanged at £340,000 (2013: £341,000).
Drummond-Brady will get a 14% increase in base salary to £420,000 in 2015 from £367,500 in 2014 because of the "substantial increase" in the scope and responsibilities of his role since he became deputy chief executive.
JLT's other two executive directors enjoyed increases in total pay in 2014.
Group finance director Mike Reynolds received a 1% total pay rise to £840,000 (2013: £831,000), while group commercial director James Twining's pay increased 42% to £969,000 (2013: £681,000).
Twining received a £323,000 LTIP award in 2014 after getting nothing under the scheme in 2013.