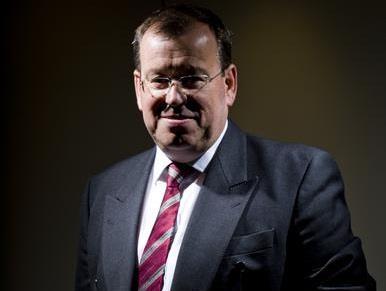 JLT has won its second major contract in a month after scooping a lucrative deal with oil giant Shell.
The contract comes weeks after the global broker landed a major deal with Lufthansa, Europe's largest airline by passenger and fleet numbers.
Insurance Times understands that JLT beat its London market rivals to win a competitive tender to handle Shell's global onshore construction business, its operational joint ventures, and reinsurance for the Shell captive.
JLT is believed to already hold the contract for Shell's global offshore construction activities. The new contract is understood to last between three and five years. JLT declined to comment.
JLT has a history of landing major contracts. Last month, the broker further strengthened its position in the aviation market after winning a tender to co-broker insurance and risk management for Lufthansa with Willis.
Last year JLT picked up the insurance broking contract for the South East and Eastern Region Police Insurance Consortium (Seerpic) on a three-year deal, while in 2009 it was appointed broker for BAA Airports' £6bn construction facility for a minimum of five years.
JLT has posted impressive organic growth results in the past two years.
At the half year its profits rose to £59.3m from £53.6m in H1 2011 and revenue climbed to £441.7m from £411.3m.
Organic growth in JLT's risk and insurance division was 7%. This included JLT Specialty, which delivered organic growth of 3%, wholesale broker Lloyd & Partners 6%, and JLT Re 17%.
Other growth areas included Insurance Management, with 22% organic growth, Asia, with 18%), and Latin America, 14%.
Meanwhile, JLT has appointed Mark Wood as chief executive of JLT Benefit Solutions from January.
Wood, previously chief executive of specialist buy-out insurer Paternoster and chief executive of Prudential UK, has been non-executive chairman of JLT Benefit Solutions for two years. He will sit on JLT's group executive committee.
Wood succeeds Duncan Howorth, now chief executive of JLT Asia, based in Hong Kong. He replaces Warren Merritt, who has left to pursue other opportunities.
JLT group chief executive Dominic Burke said: "These appointments reflect our focus on two of our core strategic objectives - growing in specialist areas and building JLT's international reach and relevance."
Talking points …
Will the Shell win give JLT leverage over its London market broker rivals in tenders with other major energy players?
How much will this deal contribute to JLT keeping up its impressive organic growth record?
Can JLT scoop surprise contract wins in other parts of its expanding business?
Could this win propel JLT above Marsh in next year's Insurance Times Top 50 Brokers rankings?