As Solvency II rumbles ever onwards, the man keeping the show on the road talks exclusively to Insurance Times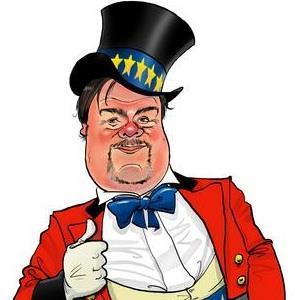 These are testing times for Karel van Hulle, head of the European Commission's insurance and pension unit.
While the EU as a whole creaks under the weight of the wider fiscal crisis, the Solvency II project that van Hulle has overseen for the past seven years is bedevilled by what nobody in Euroland will admit is a delay.
A key figure shaping the oft-delayed directive behind the scenes, the Belgian is a seasoned operator in the Commission's corridors of power. Trained as a lawyer, van Hulle has been at the Commission since 1984, before which he spent eight years at the Belgian financial services regulator.
In his previous role, as head of financial reporting and company law for the Commission, van Hulle was a major force behind the drive to create a single set of international accounting standards. KPMG insurance risks director Rob Curtis says: "He's been around for a long time and he's well liked and respected."
'It is not a delay'
Since October 2004, van Hulle has overseen the Commission's insurance and pensions unit. For the bulk of that time, Solvency II has been his main priority, although his in-tray also holds the Intermediation Directive.
But today, in his first full-scale interview with the UK insurance press, we're concentrating on Solvency II. Under the recently proposed timetable changes, companies and regulators will not have to be Solvency II compliant until the beginning of 2014, giving them an extra year's preparation time. But van Hulle insists that these changes do not represent a delay.
"It is not a delay – it's a transitional regime, it's a phasing in, it's providing an opportunity for companies to be better prepared," he says. "But it is not a delay."
He argues that the transitional measures will benefit companies, like many in the UK, that want to use internal models, which are tailored to their own requirements, rather than the one-size-fits-all standard models.
"If we had started on 1 January 2013, then they would still have had six months to wait for the supervisor to approve their internal model, so the difference in time is really minor. By getting companies to introduce their draft internal models, we can make sure that, when the system starts on 1 January, they are already starting with approved internal models."
He defends the proposed transitional arrangements. "As it's an important reform, we have to make sure that the shock is not too abrupt."
But with a dry tone that those who know him will recognise, van Hulle acknowledges that the Solvency II timetable is an elastic one. "Well, we have lots of timetables, but the reality often bypasses the timetables."
The next landmark in the Solvency II timetable is a European parliament vote – pencilled in for January 2012 – on Omnibus II, the directive that will implement the new pan-European financial agency Eiopa's powers. Van Hulle admits that the problem now is that this discussion about Omnibus II must take place in parallel with that on Solvency II implementing measures.
The show must go on
One timetable that isn't up for negotiation is van Hulle's retirement, which is due to take place at the end of next year.
One Euro-regulation watcher says: "His departure will be looked at nervously by the industry. He is closer to the industry than Eiopa would like him to be. He will be fighting a rear-guard action from Eiopa, which is going to try to increase its powers."
Van Hulle counters this, saying: "We have to see how Eiopa works first, before we can go to the next stage. If this all works well, then we will see whether that reform by itself is enough to take account of some of the weaknesses in the system. That's a decision once we have carried out that analysis."
And will Eiopa, as its director Carlos Montalvo hinted at the ABI conference this summer, take on the supervision of those companies that operate in more than one EU member state?
"That is not yet decided," van Hulle replies. "Again, it needs to show now that it takes those responsibilities that it has received seriously and maybe later there could be further progress."
But, for the industry, the big Solvency II fear is that it will result in demands for extra capital. The Quantitative Impact Study 5 exercise, which tested the impact of the Solvency II draft rules, generated an estimate that the European insurance industry would have to raise an extra £500bn of capital. Van Hulle insists that the figure will be nowhere near as big. "When we saw these figures, we were quite amazed," he says.
Catalyst for change
Another widespread industry concern is that the risk-based nature of Solvency II will stifle innovation: the bigger the risk, the concern goes, the more capital insurers will have to hold.
Van Hulle argues that, rather than stifling innovation, Solvency II will spur "new and different products".
"There will be more innovation and more creativity in the insurance market, because the capital requirements are linked to the risks that are underwritten by the insurer, which is presently not necessarily the case, so the design of products will change."
He also argues that the new regime will have profound implications for insurers' business models. "A small niche insurer that knows its business very well is, under Solvency II, going to live very well because it will probably be able to operate with less capital than it does today."
Large composites that are not particularly good at individual product areas "will have to think twice" about how they operate, he warns. "Perhaps those insurers will think that they need to get more specialised in one area or join up with another company. That is the sort of development you will also see in the market."
Retirement may be looming, but van Hulle clearly still lives and breathes the future of the European insurance industry, for now at least.
Snapshot: The man
Age: 59
Hometown: Brussels, Belgium
First job: Belgian Commission on Banking, Finance and Insurance
Other job: Part-time lecturer, University of Leuven
Family: Married and "happy father of two daughters"
Interests: Classical music, literature, good food and wine
What they say: Van Hulle is regarded as highly intelligent and no pushover in negotiations, but somebody with a greater understanding of the industry's concerns than the standard-issue Eurocrat
Snapshot: The unit
Employees: 20
Office: Brussels, in the European Commission's Directorate-General for Internal Markets