Company commissions survey on key loss insurance ahead of FCA ban on opt-out add-ons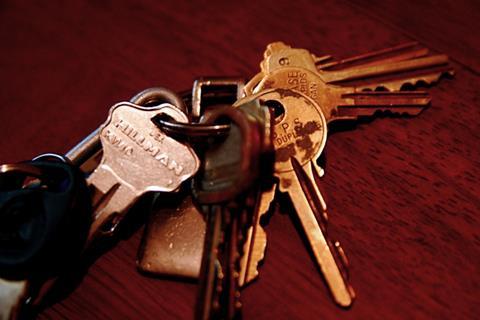 Key loss insurance company Keycare has commissioned a survey highlighting the value of its add-on cover, just after the FCA announced it will ban opt-out add-on policies from next April.
The ban will stop the practice of automatically including add-on products to policies unless customers tick the "No Thanks" box, or untick the "Yes Please" box, on their policy applications.
The FCA announced last March that opt-out add-ons did not work in the best interests of customers.
According to the survey, carried out for Keycare by independent market research company Consumer Intelligence, 85% of people who sought to file insurance claims for lost keys found they had no key cover at all.
Keycare, which provides key loss cover, recovery and assistance products, said claimants probably thought wrongly that their motor or home policies would cover the loss of their keys.
The survey found that, while seven out of ten people say they would consider buying key insurance, 52% of us have never had cover for lost keys.
The survey found that 45% of respondents had at some time lost their keys, locked them in the car or home or had them stolen. This had happened to 30% in the last year alone.
When asked to rate the importance of policy add-ons, respondents found no appreciable difference between key cover, personal accident and home emergency cover, Keycare said.
David Robertson, chief executive of Keycare, said: "What the research highlights is a very real need for key cover if people are made aware of it. The evident market for key cover offers brokers a huge untapped opportunity to increase their GWP whilst offering customers a valuable add-on product."