FSA filings reveal Kissane is no longer chief, but Kerry London refuses to comment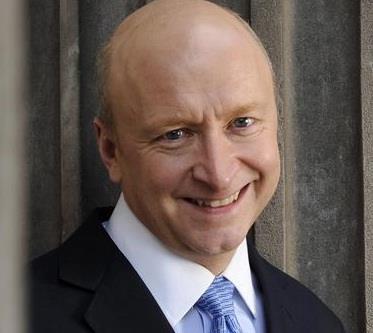 Kerry London Ltd chief executive Damian Kissane, who last year was at the centre of a shake-up aimed at transforming the broker, has left his role, according to FSA filings.
Kerry London refused to comment, but FSA filings reveal Kissane has left his role as chief executive of Kerry London Ltd. Kissane is also no longer a director of Kerry London subsidiary Trade Direct Insurance Services, the FSA Register states.
The former investment banker was installed as Kerry London group chief executive in 2008. In his four years at the top, the business underwent significant change, including an organisational restructure last year in which Kissane was appointed chief executive of Kerry London Ltd.
He had previously been group chief executive. Managing director Mike Coulbert was promoted to vice-chairman reporting to Kerry London owner and chairman Joe Kelliher. Finance director Imogen Coggan joined the board along with new non-executive director Jane Guyett.
In recent years, the broker has suffered from rocky conditions in key markets, such as construction, and loss of key accounts, including a chunk of business with Laing O'Rourke when the account was snatched by Marsh. In 2010, five members of Kerry's sport and leisure division left to join CCV.
Chairman Joe Kelliher has also helped strengthen the capital position of Kerry London Ltd. The 2009 accounts reveal Kerry London Ltd transferred a £700,000 subordinated loan it received from Kelliher in 2008 to parent entity Kerry London Group.
In return it received a £1.1m injection to strengthen its balance sheet. The financial transaction was against a backdrop of loss-making, albeit improving, results.
In its most recently filed results for the year ending 31 December 2010, Kerry London Ltd's loss after tax fell 50% to £298,429, compared with a loss of £599,781 in 2009.
At the time, Kissane told Insurance Times: "The financial performance of Kerry London has continued to improve through 2011 in line with our plans."
Kissane could not be reached for comment.
Talking points …
Why is Damian Kissane (pictured) no longer chief executive and who will Joe Kelliher turn to as the next chief executive of Kerry London Ltd?
Will conditions in the construction market dictate the future performance of Kerry London or is the broker targeting new markets?
Kelliher is still hands-on and a key decision-maker at the company. Will he make any further investments or changes in the broker?
Pass notes: Kerry London
Could Kerry London be a takeover target?
Kerry London is one of the largest independents in the UK and ranked 48th in this year's Insurance Times Top 50 Brokers. The company has been the subject of take-over speculation in recent years, with Giles linked as a possible buyer. However chairman Joe Kelliher, who founded the company in 1986, has fought to maintain its independence and is unlikely to entertain offers.
What are the growth areas?
Kerry London's direct SME arm Trade Direct has grown its market presence since its acquisition in 2005. The online broker specialises in insurance for SME contractors and sole traders in the construction and maintenance sectors.
Where can it do better?
The broker has lost high profile accounts in recent years, including a large chunk of Laing O'Rourke to Marsh in 2010. Last year Willis poached Workspace Group, a property account thought to control a premium of around £2.5m.