Legal & General hires former Hewlett Packard cyber and security strategist to flesh out digital top team in tech push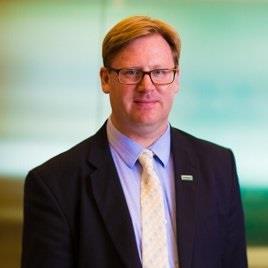 Legal & General's general insurance division has made its third senior technology-driven hire this year as it continues on a tech push. Former Hewlett Packard Enterprise chief cyber and security strategist Tim Grieveson (pictured) joins the insurer as IT and change director.
Grieveson has previously held roles at Hewlett Packard Enterprise, G4S Risk Management, Constellium and British Telecom.
Commenting on his new role, Grieveson said: "The insurance industry is ripe for innovation, using technology to improve customer experience. This is a hugely exciting opportunity, and we will work hard to provide innovative and fresh ideas to ensure the best solutions for all our customers."
Grieveson joins fellow 2017 Legal & General general insurance hires chief digital officer Maarten Ectors and director of digital transformation David Robertson. All three report to general insurance chief executive Cheryl Agius.
Agius commented: "The appointment of Tim is a crucial step in allowing Legal & General to achieve continuous digital development whilst at the same time protecting our business from the increasing cyber and security risks in the market. Tim will be a very important team member, bringing with him extensive experience and expertise within the IT sector. We look forward to welcoming him to the team as we continue to utilise new technology, with the aim of evolving and expanding our business in 2018."
Legal & General recently revealed its ambitions to conquer the home insurance market with a digital "centre of excellence".