Ratings agency Fitch's negative outlook means Lloyd's is at risk of downgrade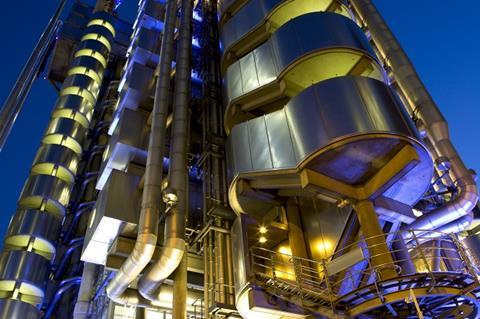 Ratings agency Fitch has revised the outlook on its AA- rating of Lloyd's to negative from stable.
The rating remains unchanged, but the negative outlook indicates that the rating is at risk of downgrade.
Fitch said it had revised the outlook to negative because of a deterioration in underwriting performance and an increasing exposure to catastrophe risk against a background of falling rates and increasing expense ratios.
Both Lloyd's chief executive Inga Beale and chairman John Nelson have recently called for cost cuts at Lloyd's in the face of deteriorating market results.
The market's underwriting result took a tumble in 2016, with underwriting profits falling 77% to £468m from £2.2bn and the combined operating ratio (COR) worsening by 7.9 percentage points to 97.9%.
Fitch said it could downgrade Lloyd's if its COR remains above 97% for a prolonged period. It added that an extended period of underperformance or a proportionally bigger catastrophe loss than its peers or market share could also lead to a downgrade.
The outlook could be restored to stable if Lloyd's improves its underwriting performance to a level commensurate with its peers or if it reduces its exposure to catastrophe losses.
The other two agencies that rate Lloyd's – AM Best and Standard & Poor's (S&P) – have not yet taken any action on their ratings. S&P affirmed it's A+ rating of Lloyd's with a stable outlook on 14 June this year. AM Best's A rating with a stable outlook was last affirmed on 21 July 2016.