Matrix Property Fund Management said to be closing in on £290m iconic landmark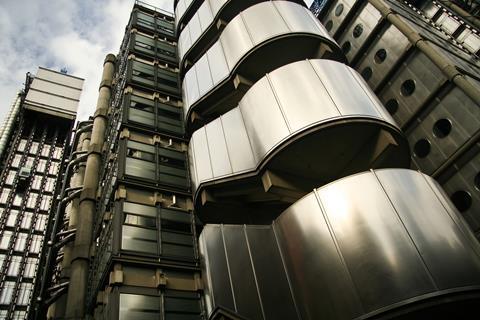 The Lloyd's building is close to being sold to UK-based Matrix Property Fund Management, according to a report in the Evening Standard.
The 26-year-old building, which was designed by Lord Rogers, is estimated to be worth £290m by property agent DTZ.
The building was bought by German bank Commerzbank subsidiary CLI Group for £231m in 2004.
A Lloyd's spokesman said: "Lloyd's is aware of the possible sale of the building but it's not an issue that impacts us. We haven't owned the Lloyd's building since 1996 but have the right to stay a tenant in perpetuity."
Lloyd's lease for the building expires in 2021, but said in March "there were no plans" to leave the building.
It is understood that while Lloyd's had no current plans to relocate, it wouldn't rule out a move in the future and was looking at its requirements ahead of the 2021 break clause.
Matrix Property Fund Management spun itself out of the Matrix Group after the latter went into administration on Tuesday.