Fewer natural catastrophes pushes Lloyd's back in to profit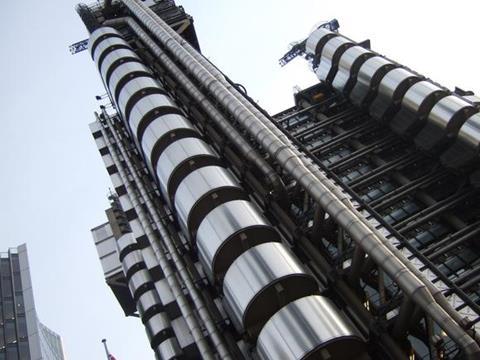 Lloyd's is back in the black, posting a profit before tax of £2.77bn for 2012 and a combined operating ratio (COR) of 91.1%.
The result compares to pre-tax loss of £516m in 2011, which was the costliest catastrophe year on record, and a COR of 106.8%.
Gross written premium increased 9% to £25.5bn in 2012 and included a slight increase of 3% in overall premium rates.
Lloyd's incurred total net claims of £10.1bn, down from £12.9bn in 2011. These included $2.2bn (£1.35bn) from Superstorm Sandy, representing three-quarters of the market's total major claim cost of £1.8bn (2011: £4.6bn).
Lloyd's chief executive Richard Ward said: "The Lloyd's market has posted a strong result. This is despite experiencing one of the costliest natural catastrophes in history, Superstorm Sandy, and incurring net claims of £10bn.
"While the economic environment remains challenging, the Lloyd's market is capitalised at record levels and our overall financial strength is recognised in our A+ ratings."
Lloyd's chairman John Nelson said: "In 2012 we launched Vision 2025 - the market's vision for profitable, sustainable growth, focusing on the opportunities that lie in the high growth economies around the world.
"These results, combined with our capital strength, are a good platform from which to work towards our vision of maintaining our position as the global centre for specialist insurance and reinsurance in 2025."
2012 financial highlights:
· Profit before tax of £2.77bn (2011: loss of £516m)
· Combined ratio of 91.1% (2011: 106.8%)
· Total resources of the Society of Lloyd's and its members at £59,271m (2011: £58,870m)
· Central assets at £2.48bn (2011: £2.38bn)
· Investment return of £1.3bn (2011: £955m)
· Prior-year reserve surpluses of £1.35bn (2011: £1.17bn)