Current owner Commerz Real confirms sale of building it bought in 2005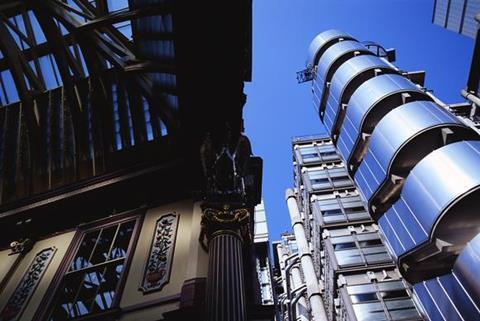 German asset manager Commerz Real has sold the Lloyd's building to Chinese insurance group Ping An for £260m.
The sale of the Grade I listed building was first revealed in April.
A statement from Commerz Real, a subsidiary of German investment bank Commerzbank, says it sold the building to "an Asian asset management company of the biggest insurance company in China".
Commerz Real bought the Lloyd's building in 2005 for £231m and added it to its CFB Fund 154.
The fund was originally intended to last for 11.5 years but, in September 2012, the investors granted the fund managers the authority to sell the building if there was a concrete opportunity for a sale.
Commerz Real board member Roland Holschuh said in a statement: "The development of London's real estate market and the high level of demand for high quality office space in top locations offered the ideal prerequisites for a sale of the building at the current point in time."
The deal is unlikely to affect the Lloyd's market in the short term.
A Lloyd's spokesman told Insurance Times: "Lloyd's is aware of the sale of the building but it's not an issue that impacts us. We haven't owned the Lloyd's building since 1996."
Under its lease, Lloyd's can remain a tenant of the building "in perpetuity". However, the Lloyd's lease also contains a break clause that comes up in 2021.
The Lloyd's building, designed by Richard Rogers, was opened in 1986.