Former Lockton chief to join Allied World in March to help expand insurer's global presence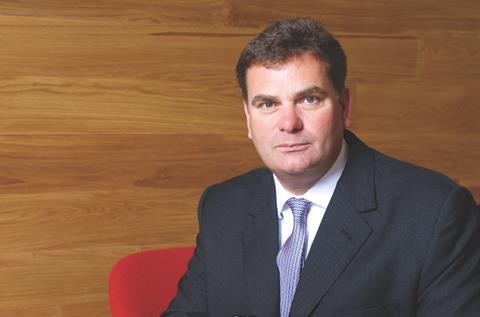 Former Lockton chief executive Julian James has been appointed president of US reinsurer Allied World's European arm as the US company looks to expand its overseas operations.
James will take over his new role on 4 March having officially left his role with Lockton at the end of January. His departure from Lockton was announced in December.
Allied World said James would be responsible for the strategic direction and underwriting performance of its European operations, and would work closely with executive management and the company's boards of directors to execute the platform's operating plans and initiatives.
He has worked in the insurance industry for 30 years and served as chief executive of Lockton International between April 2008 and January this year and was primarily responsible for developing its global operations.
James previously held a succession of management positions at Lloyd's globally since 1997 as well as chaired and served on several Lloyd's boards.
Allied World's president of Bermuda and international insurance Frank D'Orazio said: "Our European platform continues to serve as an important growth area for Allied World. Over the past few years we've launched several new products and divisions as well as our Syndicate 2232, and we are extremely pleased to announce that Julian has joined our management team to further enhance these efforts. His extensive background in building and managing successful international businesses will greatly complement our current strategy to further advance our European operations."
James said: "I am very excited to have the opportunity to be part of Allied World's continuing global expansion and to join such a strong management and underwriting team. Allied World's European platform is recognised as a leader in the excess market, and I look forward to helping them further diversify and develop their business."