Moody's downgrades Spanish group's subsidiaries affected by the eurozone crisis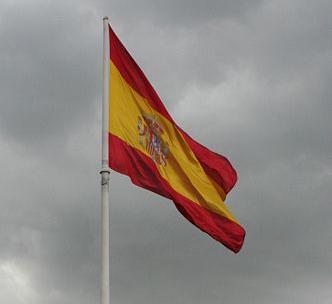 Spanish insurer Mapfre, which provides warranty in the UK, has become the latest insurer hurt by the eurozone crisis after its subsidiaries were stripped of their top-tier ratings.
Rating agency Moody's downgraded Mapfre Global Risks to Baa2 from A2 and the financial strength of Mapfre Asistencia to Baa2 from A3.
Mapfre Global Risks is the commercial division of the group, while Mapfre Asistencia provides assistance products.
Mapfre is being hurt by the Spanish government's ailing credit worthiness and its exposure to the country's weak banks.
The group's exposure to Spanish government bonds and banking debt last year was, respectively, 22% and 15% of invested assets (86% and 57% of shareholders' equity), according to Moody's. But it added that Mapfre had substantial growth prospects in emerging markets, low leverage, robust capitalisation and a strong record of profitability.
Mapfre's shares have been volatile, dropping 9% in the first three days of last week, but then leaping 7% on Friday following news that the eurozone leaders would amend the EU's aid rules to help the continent's banks.
The decision to prop up the banks sparked a 4% rise in AXA's shares on Friday, along with a 2.5% rise in Aviva shares and 1.5% in RSA's.
One of the worst affected insurers by the eurozone woes is Groupama, which was dumped into junk status last week by Standard & Poor's.
Groupama UK's capital is ring-fenced from the rest of the group, but it does not have a standalone S&P rating, and relies on the rating assigned to its parent.
Aviva was warned this week by analyst firm Jefferies that its capital adequacy could become "untenable" if the eurozone crisis worsened.
But Shore Capital analyst Eamonn Flanagan disagreed, stressing that the sales of RAC and Delta Lloyd had done more than enough to buttress Aviva's capital. He said interim chief executive John McFarlane should now concentrate on dividend returns for shareholders.
Talking points …
● If Spain requests a full eurozone bailout, Mapfre is sure to be downgraded again, and may even fall into junk status like Groupama.
● Does Aviva need to beef up its capital? Jefferies argues that there is now a £3.2bn gap that needs to be plugged to reach an appropriate level of capital adequacy.
● Mapfre and Groupama are hurting most, but how many other insurers will fall victim if the eurozone crisis deteriorates?