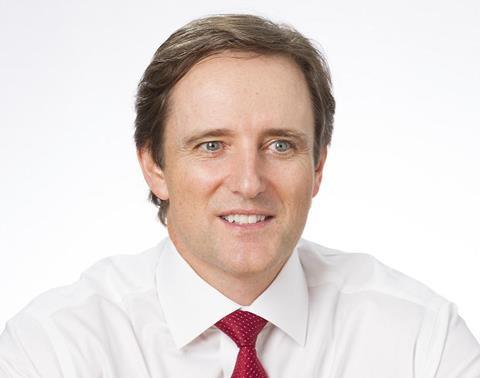 Aviva group chief executive Mark Wilson has said that his company will continue to grow despite the UK's pending exit from the European Union.
Wilson (pictured) made the comments ahead of Aviva's capital markets day today, where the company will update investors and analysts on group strategy, capital and UK businesses.
The chief executive will outline a series of objectives for Aviva, including mid-single-digit growth in operating profit over the medium term, £7bn of cash generation by its operating units between 2016 and 2018 and a dividend payout equivalent to 50% of operating earnings per share in 2017.
Wilson said: "Aviva's fundamentals are sound. Our balance sheet is strong and resilient and we are a simpler, focused group with excellent franchises.
"This is a strong foundation from which to grow profits, cash-flow and dividends over the coming years. Although it is too early to quantify the precise impact of Brexit, we are confident we can continue to grow."
Wilson added that the UK continued to be an attractive market for Aviva. He said: "As the UK's leading composite insurer, Aviva has advantages in terms of cost, capital and customer engagement. We expect the UK to deliver cash-flow and growth for our shareholders."