Revenue growth helps drive broking result at Marsh parent MMC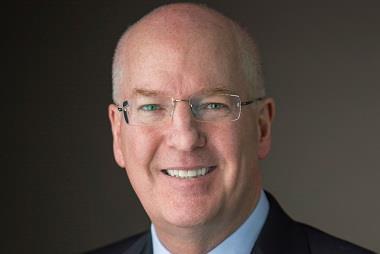 The broking division of Marsh & McLennan Companies (MMC) made an operating profit of $1.75bn (£1.39bn) in 2016, up 14% on the $1.54bn is made in 2015.
The operating profit margin for the division, called Risk & Insurance Services, increased by 2.1 percentage points to 24.5% from 22.4%.
Helping the result was a 4% increase in revenues at the division to $7.14bn (2015: $6.87bn). Organic growth was 3%.
MMC's broking division comprises insurance broker Marsh and reinsurance broker Guy Carpenter. Marsh's 2016 revenues increased 4% to $5.98bn (2015: $5.73bn). Marsh's acquisition of UK broker Bluefin closed in the fourth quarter of the year.
Guy Carpenter's revenue grew by 2% to $1.14bn (2015: $1.12bn).
Marsh's organic growth for the year was 3%, while Guy Carpenter's was 2%.
MMC as a whole also had a good year, with a7.5% increase in profit before tax to $2.48bn (2015: $2.31bn).
MMC chief executive Dan Glaser (pictured) said: "For the year, our results were excellent. We generated underlying revenue growth of 3% and significant margin improvement."
He added: "In addition to our strong operating performance, we had another active year of acquisitions while delivering on our commitments to shareholders to grow dividends by double digits and reduce our share count through meaningful share repurchase."