Joe Grogan (pictured) says this demonstrates the strategic importance of Scotland for Marsh's growth plans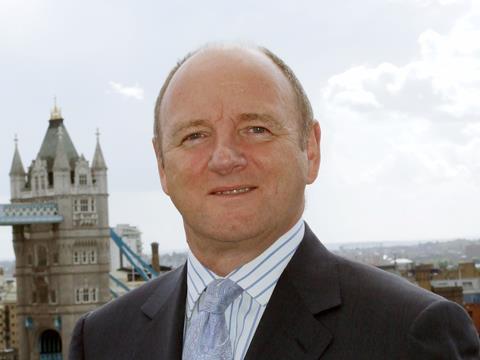 Marsh's acquisition of Aberdeen-based broker Central Insurance Services (CIS) will lead to the creation of a new Scottish region within the broker.
Marsh Corporate UK and Ireland chief executive Joe Grogan said this move highlights the importance Marsh now places on Scotland as a region for growth.
Speaking to Insurance Times, Grogan said: "We had Scotland as part of a northern region that included Manchester, Newcastle and Leeds. This deal will enable us, because it is so important, to reconstitute a Scottish region, which Iain Henry will lead.
"Scotland is very important as part of the UK. It's a very important region within our business, because it's a very strong economy. You have to be very focused on particular areas, so that's why we made the investment."
And Grogan said that the expertise CIS has built up in the oil and gas sector and high net worth personal lines would complement the established business Marsh is already running in Scotland.
"[CIS has] a very specific set of skills and business acumen that is complementary to ours in Scotland," he said. "We have already a very strong operation in Scotland for mid-to-large size corporate accounts. They bring a significant commitment to the specialty in the oil and gas area, both offshore and onshore, which is complementary to us because we have an exceptional energy business globally.
"When you look at the economy and where growth is coming from in the UK and Scotland, it's mainly from SME business. They have a very good commercial proposition and facilities (for SMEs) so it will fit nicely and complement us."
CIS managing director Iain Henry said the decision to deal with Marsh was based on the benefits joining a global broker could deliver for customers, as well as the opportunities for growth it would provide.
"The worldwide capabilities and networks Marsh has, and the offices globally [were important in agreeing to this deal]," Henry said. "A lot of our clients are in the oil and gas industries and they have needs overseas, so Marsh having these local offices makes a big difference to our customers.
"Also, the basis of the deal is growth and it's all about taking the business forward and growing the business. That's a huge focus for us."
And Grogan said the entrepreneurial nature of CIS and the commitment to drive the business forward meant that the deal would help Marsh achieve its aim of becoming an elite global company.
"Marsh as a company is a growth company and its looking to become one of the leading companies globally," he said. "A part of that is making acquisitions that make sense for our clients, make sense for our people and commit to that growth agenda.
"Our interest in Central starts and finishes with that. They have a great young team of directors who are actively involved directly with clients – we like that sort of partnership model. They are entrepreneurial, and we like the fact they want to commit to the business going forward.
"It's not just the sale of a business; it's a combination and a true partnership."