And total cost of road traffic accidents is £34bn, according to a report by Ageas and the Road Safety Foundation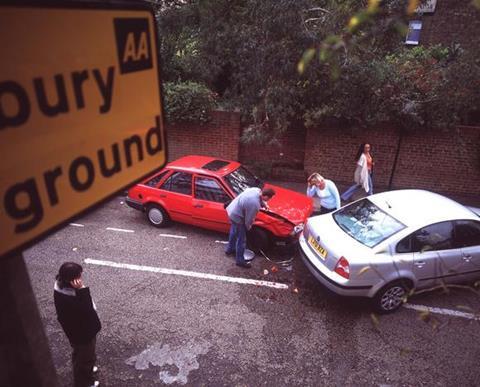 Motor insurers are paying out £5bn a year for bodily injury claims, according to the Making Road Safety Pay report released today by Ageas and the Road Safety Foundation.
The report calculates the total cost of road traffic accidents as £34bn a year, equivalent to 2.3% of GDP, with 1,700 people losing their lives in 2013 and a further 40,000 suffering serious injury.
The campaign, launched today at the House of Lords, includes seven proposals to help improve road safety and drive down the cost of motoring including limiting cars with lower safety ratings to slower roads, installing automatic emergency breaking in all new cars, the launch of road safety bonds, abolishing insurance premium tax (IPT) for young drivers taking out telematics policies and setting up a working party to improve road safety among older drivers.
Ageas UK chief executive Andy Watson highlighted the initiatives for younger and older drivers as two of the key areas to help improve safety and drive down insurance claims.
"With an ageing population we need to take steps now to support people in later life to continue to drive safely and Ageas entirely supports the suggestion of a UK National Older Driver Strategic Plan to look at how best to achieve this," he said. "There is wide support for the creation of a taskforce to develop the plan among stakeholders.
"As young drivers are disproportionately a danger to themselves and other road users, and as the government continue to weigh up the pros and cons of introducing graduated driver licensing, we will push for greater awareness of and uptake of telematics-based motor policies, which can reduce crashes by almost a third.
"That is why Ageas has publically called on the government to implement the report's recommendation that insurance premium tax be removed from such policies for seven years while the market matures."
The report revealed that drivers under the age of 25 are eight times more likely to be involved in an accident than drivers in their forties.
Furthermore, 23% of novice drivers who passed their driving test between the age of 17 and 19 are involved in an accident in their first year on the roads, compared to just 12% for those aged 25 or older.
Young drivers under the age of 25 also count for a disproportionate number of accidents on the UK's roads.
Despite making up just 8% of motorists, crashes involving young drivers were accountable for more than 10% of serious injuries and 20% of all road deaths.
Join the debate in our new LinkedIn specialist discussion forums