Accounting firm expects rate rises of 2% next year but says this will not restore profitability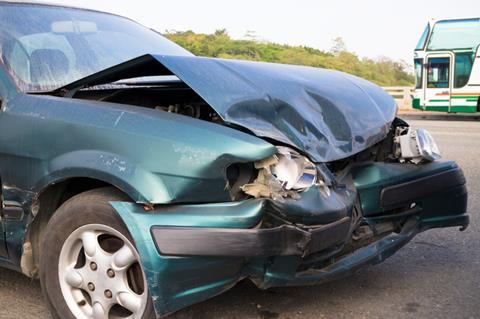 The UK motor insurance market will report a loss-making combined operating ratio (COR) of 108.2% in 2014, predicts EY.
Underwriting profitability will deteriorate even further in 2015, with a predicted COR of 112.5%.
The accounting firm's biannual study of motor insurance results also found that reserve releases will not be enough to bail companies out.
2013 blip
The predicted 2014 COR is a sharp swing from the profitable 98.5% COR that EY said the industry made in 2013. 2013 was the UK motor market's first profitable year since 1994.
As a result of the swing back to underwriting loss in 2014, EY expects motor insurers to push up rates by 2% in 2015. This is equivalent to a £7 annual increase, and ends the 13% drop in premiums over the past two years.
But the accounting firm said the 2% rise is too small to restore underwriting profitability because claims are increasing at a faster rate.
EY said the forecast for claims inflation is 3.1% in 2014 and 4.4% in 2015.
EY head of retail property and casualty actuarial for EMEIA Catherine Barton said: "The motor market profit in 2013 was nothing more than a hotly anticipated blip, which makes it less surprising that premiums now need to go up.
"However, with claims inflation rising at a faster rate than premiums, a 2% rise won't be enough to begin to curb the industry's long-term unprofitability. So, 2015 may be the start of a trend of rising premiums for consumers."
She added that the Legal Aid, Sentencing and Punishment of Offenders Act 2012 (Laspo), which came into force in April 2013, had not dealt in any detail with the cost of large claims, which continues to rise.
Barton said: "Motor insurers will have no choice but to pass some of this pain onto their customers."
Releases not enough
EY also found that companies will not be able to rely on reserve releases for underwriting profitability.
The company said that for companies to make an underwriting profit in 2014, reserve releases would need to reach 13% of net earned premiums.
EY's 108.2% COR forecast assumes reserve releases will only make up 5% of net earned premiums – 2.2 percentage points below the releases achieved in 2013.
The company also noted the PRA's scrutiny of using reserve releases to boost underwriting profits.
Barton said: "Reserve strength is currently an area of scrutiny by the regulators, but our analysis demonstrates how motor insurers are currently against a rock and a hard place.
"Even by dipping into reserves, they are far from returning a profit, and this buffer, which insurers rely on to support their current year underwriting performance, is under significant pressure."
Worse in 2015
EY predicts that with a similar release of reserves in 2015 alongside a widening gap between premiums and claims costs, underwriters will only achieve a COR 112.5% - a further deterioration in underwriting profit.
Barton said: "Clearly, if the motor insurance market is to be sustainable, it cannot exist in perpetual unprofitability. Something needs to give, which will inevitably translate into price rises for consumers in the short term.
"However, gradual increases in the price of insurance would protect against an extreme hike when insurers reach breaking point."