Upward trend seen likely to continue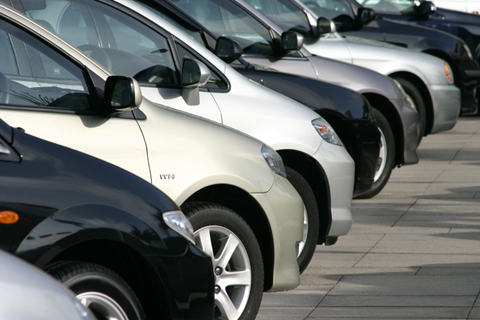 Comprehensive car insurance premiums started to rise during the second quarter of 2015, with motorists now paying £21 more than a year earlier, according to the latest Confused.com/Towers Watson Car Insurance Price Index.
And the upward trend in premiums is likely to continue, according to Confused.com finance director Steve Sanders.
"We've seen insurance premiums fall steadily over the last few years, which has been welcome news for motorists, however it looks like the end of the road for continuing price drops," Sanders said, announcing the latest index figures.
"Market movements in the last 12 months suggest consumers should prepare themselves for price rises to continue for the rest of 2015," he said. "The last time we saw this sort of premium change pattern we were at the beginning of three years of consecutive comprehensive premium increases."
The average quoted premium for an annual comprehensive car insurance policy stood at £600 in the second quarter, up 3.6% from £579 a year earlier.
Third party, fire and theft (TPFT) premiums were also more expensive, rising 2.4%, or £23 to an average £987.
The year-on-year rise came after three years of falling premiums.
Comprehensive premiums rose 1.5% in April-June compared with the first quarter of this year. The first quarter had seen a decline compared with a year ago, after two quarterly rises in the second half of last year .
While premiums as a whole have risen, the youngest drivers, aged 17, have seen their premiums fall to their lowest ever level. Average premiums for 17-year olds declined 6.4% year-on-year and 1.7% quarter-on-quarter to an average of £1,869. That is half the level they were in the third quarter of 2011 when they reached an average £3,729.
Motorists in their sixties faced the greatest average increase over the last 12 months of 5%, bringing their premium up to £384.
The South and South East of the UK are also bearing the brunt of rising insurance prices, with annual price increases of 6.9% and 7.2% respectively. And whilst the South as a whole has experienced price rises, some cities in these regions have seen larger increases than others. Drivers in Bournemouth have seen their policies increase annually by 9.2%; with motorists in nearby Southampton experiencing price rises of 7.8% over the year.
The only UK region to experience any significant quarterly decreases in prices was the Scottish Borders, where premiums fell by 3.3% over the quarter, saving motorists £13.
Karl Murphy, UK property and casualty insurance leader at Towers Watson, noted that improving economic conditions could be a double-edged sword, with increasing new car sales and road usage directly impacting on higher accident levels and claim figures, pushing insurance premiums steadily upwards.
Motor vehicle usage levels reached a total of 312.4 billion miles in the year ending March 2015, an increase of 1.8% compared to the same period in 2014, according to the Department for Transport.
Murphy said: "Without doubt, the biggest pricing issue for motor insurers is the level of claims and how, potentially, regulation and a generally improving national economy may affect this.
"There is real uncertainty surrounding future claims levels, particularly those involving minor bodily injuries, such as whiplash. The number of claims made every month for the last 12 months have exceeded the previous year, casting doubt on the effectiveness of The Legal Aid, Sentencing and Punishment of Offenders Act since it was introduced two years ago to reduce personal injury claims."
Murphy said it is too early to say whether MedCo, which went live in April, will be effective in reducing fraudulent claims, "but the industry will be hoping that it offers some respite from claims levels that have spiralled in recent years."