European infrastructure debt unit allows insurers to invest in infrastructure projects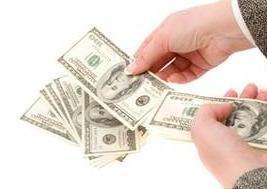 BlackRock is offering insurers the opportunity to invest in European infrastructure projects with the launch of a new unit.
The asset management firm has hired Philippe Benaroya, Chris Wrenn and Gilles Lengaigne to launch a European infrastructure debt investment unit based in London.
BlackRock said the move was in response to demand from institutional clients to channel capital into new build infrastructure projects and secondary loan investments as they search for increased yield in a low interest rate environment.
The new European infrastructure debt unit will focus initially on the needs of financial investors such as insurance companies served by BlackRock's Financial Institutions Group.
The team will help them review opportunities to invest in investment-grade infrastructure debt assets in sectors such as transportation, social infrastructure and regulated utilities.
According to BlackRock, infrastructure debt is a natural complement to insurers' fixed income portfolios, as it offers a cash yield, attractive liquidity premium, and low correlation to other asset classes.
BlackRock Alternative Investors managing director Matthew Botein said: "Investors are looking for increased yield, and to exploit new investment opportunities resulting from global deleveraging. Alternatives debt financing is a compelling proposition for investors, especially when offered alongside BlackRock's existing global fixed income, alternative, equity and distribution capabilities."
BlackRock's Global Financial Institutions Group global head David Lomas added: "This new platform is the right service at the right time. Solvency II is proving a major catalyst for insurers in this new world of market volatility and low interest rates as they search for alternative sources of income to meet their liabilities."