The price of home insurance has fallen as competition grows in the market, while over 50s' growing confidence in buying on comparison websites is also having an effect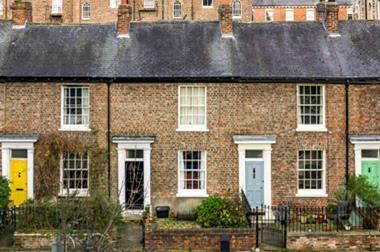 The average cost of home insurance has remained relatively flat over the last 12 months, dropping just 0.3% in the 12 months to April 2016.
Data from Consumer Intelligence, published exclusively by Insurance Times, reveals that the average cost of home insurance dipped in September 2015, to 4% lower than in April 2015, before returning almost back to their previous level.
The average cost of a policy stood at £118 as of April 2016.
Consumer Intelligence chief executive Ian Hughes says this price dip was largely driven by a swathe of new market entrants.
"We have had new entrants, like Admiral, come into the market, and it looks as if there were short-term trading effects with insurers having special offers that have forced the whole market down," he says.
Price comparison rising
One thing that has changed over the last 12 months in the home insurance market is the way customers are buying cover, with an increase in the number of people buying policies through price comparison websites as they build on experiences of aggregation in the motor market.
Since the three-month period between June and August 2009, the proportion of people buying home insurance through price comparison websites has climbed by more than 15 percentage points: nearly half of all customers bought home insurance through an aggregator in the three months to February 2016.
Hughes says this is the result of an increased familiarity with the aggregator market after the distribution channel became one of the major routes to market for motor insurance.
"Over the last two or three years, price comparison websites have suddenly gone from somewhere people would shop for, but wouldn't buy, home insurance to where people are buying through price comparison websites," he says.
"For years people have been buying car insurance through an aggregator, and they are comfortable with that. The first seismic change that took place in the home insurance market was when Comparethemarket started offering toy meerkats to people to switch, as opposed to just shopping around."
The impact of aggregation has been most significantly felt in the over 50s market, with a growing acceptance of price comparison websites leading to more customers in this market sector shopping around and switching insurers.
Silver surfers
"Over 50s insurance has traditionally been either bought with the house or there was a cold-calling process where people were actively selling over the telephone to the over 50s," Hughes says.
"The switch over the last 12 months has been the move towards price comparison for the over 50s. That's pushing down the price, and means it is quite an aggressive part of the market from a switching and pricing perspective."
While aggregation may be acting as a cap on the price of home insurance, Hughes says there is little evidence of the market softening, despite the rise in popularity of aggregation and an increase in competition.
"The problem with home insurance is that you are buying, in some cases, £1m worth of cover for £100, so there is not a lot of room for manoeuvre in the price," Hughes says.
"It's a very well-priced product in terms of the benefits you could actually get for the cost.
"I can't see that there is a lot of extra room for prices to go down. I think it is much more likely providers will try to find ways to differentiate themselves."
One way in which insurers can do this is by increasing the number of products that are able to tap into the connected home.
With more consumer goods and household appliances connected to the Internet, insurers must capitalise on opportunities such technology offers in terms of claims notification and data collection.
If they don't, they may just find themselves left behind in an increasingly complex and competitive marketplace.