More than half of the UK adults polled by Getsafe believe that insurance in the UK is fit for purpose
A third of millennials say their faith in insurance has increased since the onset of the Covid-19 pandemic, according to research from insurtech Getsafe.
After surveying 2,000 representative UK adults in August 2021, Getsafe found that 59% of overall respondents agreed that insurance in the UK remains fit for purpose - this sentiment is most strongly felt among millennials (52%), with only 7% of this demographic disagreeing with this statement.
Moreover, 57% of millennials agreed that insurance brings them peace of mind, making them feel less fearful or anxious. The same amount also confirmed that insurance 'has their back' if something bad happens.
Of the millennial respondents who said their faith in insurance has increased over the last year, 32% noted this was a result of Covid-19 and claims being dealt with efficiently whilst receiving good communication from their insurance provider.
Furthermore, 26% of these respondents disagreed with the statement that insurance is unnecessary, while 38% do not believe that insurance never pays out.
Christian Wiens, founder and chief executive of Getsafe, said: "There is a huge opportunity here for neo-insurers like Getsafe to serve up what millennials clearly have [an] appetite for - easy to understand policies, good communication and convenience.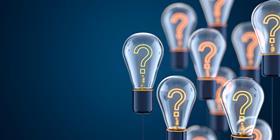 "It is reassuring to know that the efforts of insurers are going some way to improving the overall reputation of insurance, but insurers still have a lot to do to make insurance a positive experience."
'People don't buy on logic'
Further findings from the research revealed that 79% of millennials who have purchased car, home or contents cover agree that it might save them money to have multiple policies with the same insurer – 73% agree that it would make insurance easier to deal with.
For those millennials who have more than one insurance policy, ease of understanding – not price – is the most important factor in encouraging them to buy multiple policies from the same provider – 74% highlighted this as a key consideration.
Kim Stephenson, a chartered psychologist with a background in financial services, said: "The majority of people feel less anxious once they've bought insurance, according to the research, but with a lack of understanding of the policy wording terms and conditions, insurance has historically been bought on faith, not fact. People don't buy on logic, they buy on emotion. This has long been a fundamental failing of insurance."
Iona Bain, author of the Young Money Blog, added: "For me, this indicates that young people want to find shortcuts in the way they manage their finances and are becoming primed to expect them.
"This could partly be the influence of digital banking - why can't they have a one-stop-shop app for insurance with all their policies in one place that's more of a real-time experience, like digital banking?"