Insurers Aviva and Zurich are owed £58,000 in compensation for the claims
Darren Jacobson, 47, of Mesne Lea Road, Worsley, has been handed a suspended prison sentence and ordered to pay back £58,000 in compensation after claiming on one car accident under two different names, according to the City of London Police.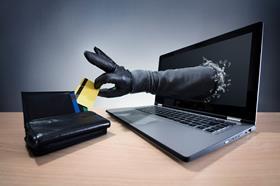 Jacobson first made the claim to insurer Aviva.
He also concealed information which would have led to the denial of cover when setting up a policy with Zurich.
Upon investigation, the City of London Police's Insurance Fraud Enforcement Department (IFED) uncovered that Jacobson had defrauded the insurers out of around £60,000.
Jacobson was therefore sentenced to 22 months' imprisonment – suspended for 18 months – 200 hours of unpaid work and was ordered to pay £58,000 in compensation on Thursday 7 April 2022 at Southwark Crown Court.
This was a win for the insurers after the fraudster previously pleaded guilty to two counts of fraud by false representation on 18 November 2021.
The outcome follows the sentencing of Natalie Hasford in November 2021.
IFED police staff investigator Abdelkader Rezkallah said: "It seems that both fraudsters saw this accident as an opportunity to gain financially through bogus personal injury claims.
"Jacobson clearly believed that he could take advantage of his new name to make multiple claims and to cover up his chequered history with other insurers. However, the truth has reared its ugly head in the end, and Jacobson will now face justice for his actions."
Claim deep dive
Jacobson was formerly known as Darren Morris, but changed his surname by deed poll in 2011.
Two years later, he illegally used his former name Morris to incept a car insurance policy for a Range Rover.
A vehicle hire company acting on behalf of the claimant then contacted Aviva in May 2014 to report a collision in Manchester.
The report stated that a Ford Transit van, driven by one of Aviva's policyholders, pulled from a side road and collided with the Range Rover, which was allegedly carrying three other passengers.
Morris was referenced as the driver of the vehicle and Jacobson was said to be the front seat passenger.
Aviva then authorised an insurance settlement payment of £10,000.
The insurer then received personal injury claims the following week, this time for three passengers – Darren Jacobson, Natalie Hasford and another female passenger.
Morris' personal injury claim was submitted nine months later.
Jacobson attended medical examinations in both his current and former names for neck, back and hip injuries.
After the deduction of legal fees, £2,645.84 was paid to Jacobson and £3,751.69 to Morris – meaning the fraudster received a total of £6,397.53.
One month after receiving the final payment, Jacobson took out another car insurance policy with Zurich, declaring that he had only made one claim in the past five years and had no criminal record.
The claim was for damage to Jacobson's Lamborghini Aventador – valued at circa £290,000 – in September 2017.
The incident did not appear suspicious, so nearly £45,000 was paid out for the repairs, as well as £5,000 for a hire vehicle.
An investigation was triggered, however, after Jacobson submitted another claim for damage to the vehicle in a restaurant car park around five months later.
Jacobson answered "no comment" to all questions posed by IFED officers.
Aviva special investigations unit manager Carl Mather said that the fraudster's "conviction and sentence is a deterrent to others who may believe insurance fraud is a victimless crime and a chance worth taking, particularly in times of economic stress – it isn't and a criminal conviction can seriously threaten job security and future career prospects".
Zurich head of fraud Scott Clayton added: "Deliberately giving false information, such as hiding a past conviction, to obtain a lower premium pushes up the cost of insurance for everyone, and we will always remain vigilant of fraudsters to protect the honest majority."