LV=GI boss adds that the 'opportunities' to work with brokers are 'great' as its intermediary channel grows by 150% in 2021's H1
Allianz Holdings has reinforced its commitment to its broker partners alongside the publication of its 2021 half year financial results last week, with chief executive Jon Dye emphasising that the insurer has a "continued determination to keep finding ways to trade successfully with brokers".
According to Dye, Allianz Insurance's "broker contract rate is actually up over the same period last year, which is great to see".
However, the business is keen to maintain this upwards trajectory – Dye believes Allianz's restructure last month into Allianz Commercial and Allianz Personal will help the firm further cement its bonds with brokers.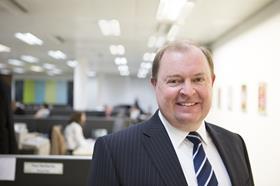 He told Insurance Times: "Allianz has been a very consistent and stable trading partner in commercial lines for a very long time and that's not going to change.
"The new structure that we announced three weeks ago with Allianz Commercial is Simon McGinn really simplifying the way that we face into the commercial broking market and making sure that our decision-making is as quick as it can possibly be and we are as well placed as we can be to support our brokers aspirations and ambitions.
"All of the building blocks have been there for a long time and are still there to be built upon further, so our local branch network, trading with brokers in their local markets is there, our broad range of products is there.
"The digital support we've been putting in for claims handling with brokers, similarly we continue to invest in that.
"On a level, it will be an evolution of a story we've been telling for quite a long time now, but it marks our continued determination to keep finding ways to trade successfully with brokers off what we believe is a very strong platform."
To support its broker partners, Allianz has launched a number of specific initiatives. This includes the Allianz Sports Fund, launched in March, which provides grants between £500 and £3,000 for community sports in the UK. Brokers are therefore able to support their local grassroots sports club by nominating them to receive a grant.
The insurer has also worked with mental health charity Mind since March to offer free mental health first aid training courses to brokers, launched a new broker apprenticeship programme in January and has offered LinkedIn Learning licenses for brokers since November 2020.
This "whole raft of different things we are working on with brokers" aims "to make sure we can add as much value to them and their clients as possible", Dye explained.
Intermediary channel growth
As for LV= General Insurance (LV=GI), chief executive Steve Treloar told Insurance Times that the insurer's intermediary channel has grown by "over 150% in the first half of this year compared to the same time last year" – he described the addition of new distribution channels as "one of the strengths of the business".
Treloar added that LV=GI has "made some real progress" in the broker market – this includes the launch of a new landlord product back in April that is now being used with three broker partners. The business also created 19 new schemes that have been implemented during the first half of 2021.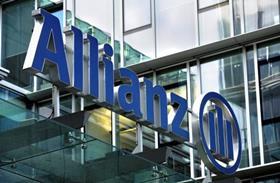 For Treloar, this work marks LV=GI's "ambition to continue to serve the broker market well".
He continued: "Obviously the landlord product and the 19 new schemes are proof positive of the commitment we have to the broker market and the way in which we continue to develop that business under Mike Crane's leadership.
"We have top three positions in a number of niche markets that we particularly like - so, for example, motorhomes, driving schools and motorbikes are all areas where we have previously been able to create market leading positions.
"I hope we can do that again with landlords and we'll continue to seek out opportunities working with those brokers to try and recreate those successes of the past. The opportunities, I think, are great."
One scheme LV= Broker has been involved with this year is with Paymentshield - the insurer was added to its tenants' contents panel.
Paymentshield's sales director James Watson told Insurance Times: "Since joining in January, LV= has formed a pivotal part of our continuously growing tenants' contents panel.
"The renewed importance of the home has been one of our central themes in 2021, as our own market research has shown that two-thirds of respondents were looking to purchase big-ticket items for their homes to suit their new way of living since Covid-19.
"As people's homes gain greater sentimental and financial value, it becomes especially important that renters have access to a breadth of policies so they're able to find protection that answers their specific needs.
"LV='s addition to our panel, and the experience and expertise it has brought, has further enabled us to provide the rental market with increased choice at a time when consumers are coming to appreciate their homes more and more."
In addition, LV='s first landlord product was sold on the 29 April through an arrangement with quotation platform The Source.
'Strong start'
Dye added that Allianz's restructure is "off to a very strong start" following the firm's announcement in July.
He said: "The new structure was building on very solid and familiar foundations as far as brokers are concerned.
"That's all taken shape and we're very excited to move forward now and see how we can use the improving economic conditions and the market around us to grow the business in conjunction with our broker partners."