The appointee brings over 30 years of insurance industry knowledge to the team
Independent wholesale insurance broker Bishopsgate has appointed Richard Seeley as head of claims for international and Ireland.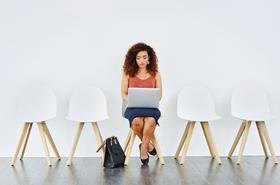 The new hire joins from Lloyd's insurance broker Citynet Insurance, where he served as head of claims for five years – specialising in property, liability and professional risk.
Prior to joining Citynet Insurance, Seeley worked as a claims manager at MGA Contessa, having started his career in the insurance industry as a claims examiner for Lloyd's syndicates.
He has also held claims management roles at Sphere Drake, which is now recognised as Odyssey Re since its purchase in 1997.
Bishopsgate managing director for international and Ireland Conor Geraghty said that it was "great to have Richard on board to lead our claims offering", especially as he brings "more than 30 years of industry knowledge and hands-on experience" to the team.
He continued: "His appointment is key in helping us achieve our ambitious growth plans.
"It also shows our commitment to providing our clients with access to the best London market practitioners and the very best customer service at every stage of their insurance journey."
Aligning attitudes
Seeley, meanwhile, said that his ambition in his new role is to make the broker "a leader in our class".
He said: "Claims is the sharpest end of insurance and I'm absolutely passionate about getting it right for customers, right when they need it.
"Bishopsgate's customer-centric focus completely aligns with my own philosophy.
"Being offered the chance to be an integral part of a new and growing department was too good an opportunity to pass up.
"I cannot wait to begin working with our internal and external partners to improve on the already high claims standards Bishopsgate have set."