Post-pandemic we can never go back to old ways, according to Paul Stanley FCII, chief executive at insurtech 360Globalnet, that's why DAVE, dubbed the child of the Covid-19 era is here to help
Anthropomorphism isn't a word I've used in a blog before but recently, I've started to treat a new product like a person because it's called DAVE. The name has made it feel like a personality which seems right because it has a story to tell.
DAVE stands for Digitally Assisted Visit Experience. He's a child of the Covid-19 era that has caused everyone in the insurance world to re-examine their processes in this case, the world of loss adjustment, investigation and repair post-Covid-19. What do you do when you have to 'see' damage or interview people but social distancing necessities intervene?
The answer for the team at 360Globalnet was simply to use the policyholder's phone as one face… and the agent's phone as the other.
Isn't that just FaceTime or Skype or Zoom or WebEx etc? Well, no, for three reasons. First, this type of sensitive data capture must be guided, securely stored and logged correctly.
Second, using services based in another jurisdiction to capture claim information means tricky steps into GDPR and infosec.
Finally, it's essential that policyholders know that the person on the other end of that camera is who they say they are. Here a proprietary system has a clear advantage.
The good news is, it's working: some big UK companies are using it already and finding many aspects of it better than a physical visit. The personality I was nervous about instilling has become a boon. An article about DAVE in the Australian press jumped onto the anthropomorphism with the enthusiasm of a teenage wallaby.
Each time I smile however, I reflect that this is a product of the bow wave of a new era for insurers. Post-pandemic, we can never go back to the 'old ways'. A habit takes between 10 and 60 days to form solidly - depending on which psychologists and neuroscientists you believe - and around the world, lockdown culture will have been in place for longer than this. Consumer habits will have changed forever with no prospect of a return to the old normal for at least 18 months
Digital visits, like social distance, contact tracing and shielding, weren't on the public radar in November 2019. Today, the public will expect them. 'If it is possible to do this digitally, why are you sending a person whose health and social contact history I can't know?'
For insurers, a positive answer is necessary - whatever his name is.
Paul's Stanley's Biography
Insurtech 360Globalnet founder Stanley has founded and chartered five successful businesses, all improving insurance through technology. A former winner of the UK Claims Manager of the Year as well as wining an Insurance Times Excellence in Claims Technology award in 2017. He now leads a multi award-winning international business across Europe, USA and Australia that is focused on digital claims platform technology.
He is passionate about digitalising insurance claims handling and providing customers of all descriptions with a process as easy and intuitive as any retail online experience while at the same time significantly improving the efficiency of carriers, brokers and the insurance supply chain.
---
Not subscribed? Become a subscriber and access our premium content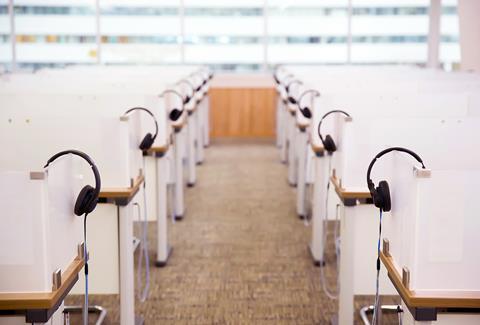 Blog: Adaption, when it's necessary, it happens – 360Globalnet's Paul Stanley
1

2

Currently reading

Blog: DAVE – the child of Covid-19, but what's in a name or a visit? – 360Globalnet

3

4

5