'It's more important than ever that brokers are speaking to their clients,' says underwriting director for art and private clients
Brokers have been urged to speak to their high net worth (HNW) clients after new figures revealed that most collectors are worried about underinsurance.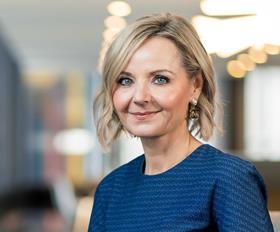 In a statement released yesterday (13 November 2023), Ecclesiastical highlighted that some 62% of 250 UK individuals had expressed concerns that their art and collections did not have the right cover in a survey conducted during July 2023.
And, although over half of collectors said they had at least one collection appraised annually, only 5% of respondents said they had their art and collections valued more than every five years, while 4% hadn't got their collections valued at all.
Ecclesiastical's underwriting director for art and private clients James Lindow said that "brokers play a vital role in ensuring their clients have the correct cover in place".
"Our latest research has found the majority of HNW collectors are concerned their art and collections are underinsured," Lindow added.
"Wealthy individuals should review their sums insured annually to ensure their possessions are insured correctly."
Price fluctuations
Findings from the insurer's research also found that price fluctuations were a key concern for HNW individuals amid concerns of underinsurance.
For example, three in five (60%) expressed concerns about increases in values of their assets, while 76% of survey respondents said the value of their art and collections had increased in the past 12 months.
A further 76% said they expected that value to increase further during the next year.
Ecclesiastical said it was encouraging brokers to speak to their clients about the need for regular valuations to ensure they had the right cover in place as prices rise.
"Underinsurance has always been an issue in the HNW sector, but now, with continued high inflation, it's more important than ever that brokers are speaking to their clients to about the importance of regular valuations," said Lindow.

Isobel, a reporter at Insurance Times for over 2.5 years, covers environmental, sustainability and governance (ESG) content.

She was selected for the Women in Journalism Senior Mentoring Scheme in 2019 and, in 2022, went on to win the Highly Commended Award in the Most Promising Newcomer category at the British Insurance Brokers' Association (BIBA) Journalist and Media Awards.

At BIBA's 2023 awards, she was shortlisted for the Best Investigative Journalism category.
View full Profile