Soteria Insurance has an arrangement with Markerstudy Group whereby it will administer Co-op's car and home policies up to renewal, if bought before 3 December
Manchester-based, Soteria Insurance Limited (SIL), the former underwriting business of the Co-operative Group Limited has been placed into run-off.
The business will be placed into run-off and customers offered renewal terms into a Markerstudy distribution channel.
SIL was sold for £185m on 2 December 2020 by the Co-op Group to Soteria Finance Holdings Limited (SFHL) following the PRA's approval.
Markerstudy and TwinFocus now own SFHL, and funds are managed by Blackstone Credit.
Meanwhile, on the same date an outsourcing agreement was entered by Markerstudy Group to provide insurance services to the company.
A spokesperson for the Co-op Group told Insurance Times: "Soteria Insurance is now owned by Soteria Finance Holdings Limited (SFHL). Soteria Insurance Limited has an arrangement in place with the Markerstudy Group of companies whereby they will administer Co-op Car Insurance or Co-op Home Insurance policies up to renewal if a customer bought it before 3 December 2020.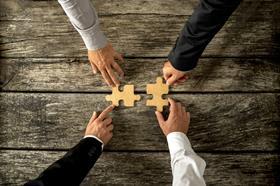 "Co-op Insurance Services works with carefully selected partners to provide high quality cover that has been designed around the needs of our members and customers.
"Recently [5 January 2021] CIS General Insurance Limited, which provided Co-op Car Insurance and Co-op Home Insurance, became a limited company and changed its name to Soteria Insurance Limited.
"Existing Co-op Insurance car and home customers underwritten by Soteria are offered renewal terms under the new Co-op Insurance distribution agreement with Markerstudy. Following the transaction Soteria closed to both new business and renewals."
In March, Markerstudy Group acquired Brightside Group from private equity investor AnaCap Financial Partners.
Meeting customer obligations
The run-off was detailed in the Solvency and Financial Condition Report (SFCR) for the year ending December 2020.
The SFCR report continued: "This application was approved on 29 March 2021. SIL's last new insurance policy was entered into with effect from 24 February 2021. The company will continue to administer existing policies in force and settle outstanding claims.
"The focus of the directors is to meet all obligations to customers throughout a solvent run-off, to fulfil all regulatory requirements and, to the extent the company has surplus capital above a prudent risk appetite to meet its liabilities and regulatory requirements, it aims to distribute this capital to its parent, SFHL."