'This milestone is a testament to our expertise, culture, and market leadership', says founder
Cowbell Cyber has received $25m (£20.7m) in equity financing from Aramco ventures fund Prosperity7, a statement released yesterday (1 November 2023) said.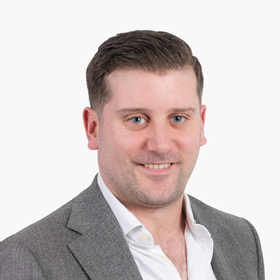 Cowbell was founded in 2019 as a global small and medium-sized enterprise (SME) cyber insurance provider headquartered in the US and was later launched in London in April 2023.
The business' UK operations are led by general manager Simon Hughes.
"Momentum and policyholder growth is strong, with record renewal retention.
"We just closed our largest quarter to date on the strength of omnichannel distribution and with a focus on servicing our broker partners and policyholders," said Cowbell chief executive and founder Jack Kudale.
"With this new investment, we will deepen our focus on serving our chosen markets in the US and UK.
"This milestone is a testament to our expertise, culture and market leadership."
Financial outlook
The investment builds on Cowbell's previous three funding rounds.
It's latest Series B funding round, announced on 15 March 2022, raised a total of $100m (£82.6m).
Series A raised $20m (£16.5m) and its seed round secured $3.3m (£2.7m) in funding.
Prosperity7 Ventures investment principal Chris Zhong said the business was "excited to partner with Cowbell on their path to profitable growth and near-term operating profitability as the company further cements its leadership in global SME markets".
"Economic costs of cybercrime will reach $24tr by 2027, accelerating cyber insurance adoption and growth even further," Zhong added.
"We are investing in Cowbell's strengths – its people, culture and unit economics."
Insurance Times has converted dollar amounts into pounds using an exchange rate of $1.21 = £1, which was correct as of 1 August 2023.

Isobel, a reporter at Insurance Times for over 2.5 years, covers environmental, sustainability and governance (ESG) content.

She was selected for the Women in Journalism Senior Mentoring Scheme in 2019 and, in 2022, went on to win the Highly Commended Award in the Most Promising Newcomer category at the British Insurance Brokers' Association (BIBA) Journalist and Media Awards.

At BIBA's 2023 awards, she was shortlisted for the Best Investigative Journalism category.
View full Profile