Back office costs have been a long-standing issue in the insurance industry with some insurers outsourcing tasks
Blocksure's new platform claims to solve a long-standing insurance industry issue, namely back-office costs.
Clare Ruel sat down with Blocksure's chief executive, Ranvir Saggu, and its chief product officer, Peter Temperley to discuss how its new platform uses blockchain to reduce these costs and how it could in turn detect fraud faster.
The firm recently moved to a new London headquarters alongside announcing Blocksure OS, its new platform in partnership with brokers' Commercial and General, the product is underwritten by insurers Covea.
Back-office costs could be reduced?
It claims to reduce back office costs by up to 50% using an end-to end service for both consumers and the insurance industry.
The insurtech estimates around 30-60% of a customer's premium goes towards distribution and operational costs.
Saggu said: "That's a lot of money- we are probably one of the few industries that spends that amount in operation and distribution-we want to change that fundamentally."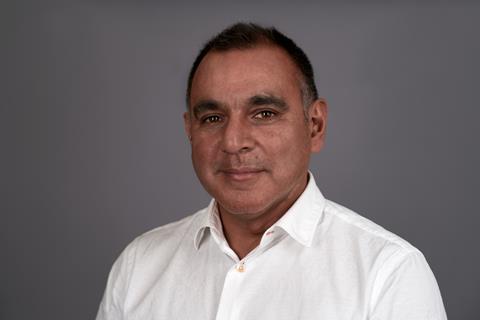 He explained that this is because there is a lot of "duplication of processes" between the broker, insurer and reinsurer.
So, as a philosophy, the insurtech believes, "you should only do something once and in real-time making sure it's done safely."
Saggu added: "This is the thing about blockchain-it's much more secure and everyone has their own version of the truth."
He said this is because data is not held in "one single database" therefore as it's store in a "distributed manner," the underlying blockchains are difficult to tamper with.
The new mobile platform operates in real-time communicating to all parties behind a web-enabled front end. So that everyone in the chain-from consumers, brokers, MGAs, underwriters to claims administrators are "simultaneously updated in sync."
Customers can instantly update details, request a quote, pay for cover, receive policy documents and submit a claim attaching documentary evidence like photos with geo-tagging.
Bradley Brandon-Cross, Commercial and General's director explained that customers want to "purchase a policy with minimum fuss and at the right price" with a simple claims reporting procedure.
The platform's API allows integration with any third-party service such as rating engines, artificial intelligence (AI) analytics software and legacy systems.
Its payment platform allows the automation processing of client money as well as "improved certainty" around premium handling.
Could blockchain detect fraud faster?
But Saggu added: "We can also help with areas such as fraud, because our platform operates as ONE." Therefore, making fraud detectable closer to the actual event and at a faster rate.
He added that it could be easier to track fraud and spot claim rings with the use of geo-tagging.
But Temperley said that whilst Blocksure OS is "not a fraud detection platform per se" in can be used to spot patterns in claims faster as opposed to manual processes.
He puts this largely down to the "quality of the data" being stored on a single system leaving less room for error.
And even though everyone has a different version of the truth in blockchain, the claim comes from a single source.
Short term renters and the gig economy have different insurance needs
Moreover, there are also other issues in the insurance industry that blockchain could also tie up like short-term renters insurance products.
Blocksure's first product was a millennials contents renter's product, most insurance policies run for 12 months but this doesn't serve those who wish to rent short term.
The app allows them to update their address automatically and self-manage their policy whereas a mid -term change like this processed in the traditional manner would have a £15-25 charge attached, but this could be reduced to £1.
This product could also serve the gig economy who by the nature of their work might move around depending on work contracts.
Temperley said the policy holder can switch their cover on and off, he added: "So essentially what we have built is a platform that allows insurance to be treated as a utility."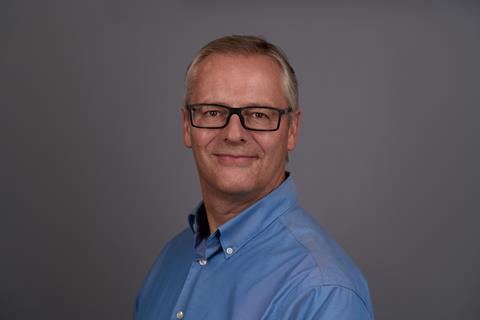 Saggu explained: "Most insurance systems are designed for the industry with little thought for the consumer."
A side of the matter he said is left to the distribution to build applications that meet their needs, whereas Blocksure OS he said is focussed on the insured customer whilst also delivering to the needs of the industry.
Whilst Temperley said that the same platform can serve any form of insurance. He said it becomes a "specialized smart product" using a piece of code that defines how the product works, it splits the cash up allocating it to the account of the participants and eliminating about 90% of the reconciliation.
But Blocksure make clear that they are not holding client data nor money, that is done by traditional players. The difference being the insurtech's platform supports the "process" instead of traditional participants having their own system.
Blockchain is already disrupting the insurance market, AXA built a smart product called "Fizzy" in September last year offering direct and automatic compensation to policyholders whose flights are delayed.
"Full transparency" as the friction is removed
Blocksure claim this automation of processes on its platform would "free industry workers' time" so they can focus on their role-the broker on selling, the policy holder on information and the insurer on risk capital.
Saggu said that this would mean that they can stop worrying about all the back-office processes that are inefficient.
Temperley explained that the "true value" of a broker comes from identifying the specific needs of the policy holder and getting them the right cover with the insurer for a good price. But he said the majority of their time is spent doing administration, compliance and reconciliation tasks.
He said that the same is true of the underwriter, a disproportionate amount of time is spent doing administration.
Temperley, said: "By taking the distributed ledger of blockchain to support the entire industry it allows all of those processes to become automated, with the same quality of granularity of data as when the policy holder supplies it."
He claims that with a distributed ledger you get "full transparency," as a lot of friction is removed from the process.
But with the innovation of new technologies also comes the removal of some jobs in the insurance chain such as administration positions, and the birth of new technology based roles.In 2009 Aon Benfield outsourced back-office costs tranferring 100 staff.
Saggu, said: "The world has gone digital, the insurance industry keeps talking about going digital, but we are still so far behind."
Blocksure wants as little manual processing in between parties as possible. The insurtech is building its product base "slowly but steadily" and has some upcoming projects over the next six months.
The insurtech charges a fee, deducted from the premium for use of its services.
Temperley said that over time the cost of insurance premiums might drop, due to the overall reduction of back-office costs and changes made to policies being done differently.
Launched in 2016, Blocksure provides blockchain powered solutions in the insurance space to improve customer experience and streamline the interaction between the broker and insurer.
Subscribers read more
Technology making insurers future proof