Consumer attitudes are changing and a new breed of insurance distribution could be about to change the industry
New research has revealed a marked shift in consumer perceptions of price comparison websites, making the aggregator market ripe for disruption.
The research from specialist brand consultancy Corke Wallis, published exclusively by Insurance Times, found that some 57% of those surveyed thought that price comparison websites were making too much money.
Meanwhile almost two thirds (62%) were concerned by how much the advertising spend of the main aggregators was pushing up the cost of their insurance, with the research estimating that the cost of advertising could be adding as much as 10-15% to the price of an average policy, although the aggregators themselves dispute these figures.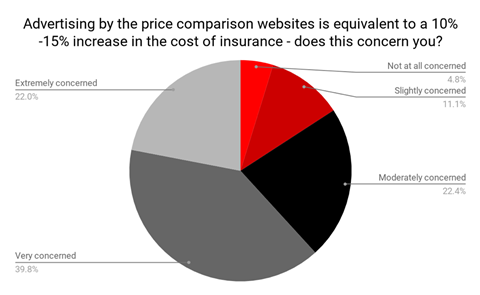 Corke Wallis founder William Corke said that he expected the pressure to grow on the price comparison websites as customers look for a fresh alternative.
"Clearly there is growing pressure to reform the price comparison market place and given the noise about new entrants such as Amazon there is a short window of opportunity for the established vendors to enter the market," he said. "Consumers don't expect a dramatic revolution, because they see value in the ease-of-use offered by price comparison, but they definitely what to see an evolution in the service offered.
"Our research suggests there is a real opportunity for disruption for a service provider willing to evolve the model."
What could the future hold?
The survey of almost 1,500 insurance customers found that they were mostly in favour of a price comparison model that removed the commissions paid by insurers and replacing it with a £10 annual subscription fee paid by the customer, with some 80% saying they would be likely to use such a model.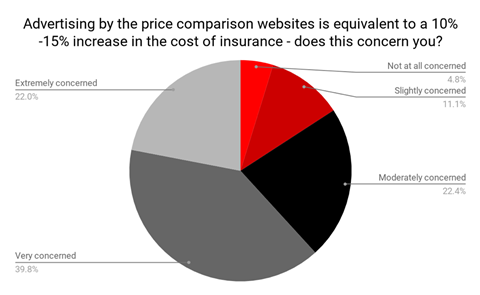 Interestingly, however, Amazon, which many within the insurance industry see as a big threat to the status quo, were not favoured as a facilitator of such services should they come into force, with only 13% of respondents to the survey in favour of the internet giant running such a service.
And it is the traditional insurers that came out as the most trusted in the marketplace, with more than 34% of respondents saying they trusted price comparison websites less than insurers.
Corke said that customers favoured the subscription business model as it allowed for a more transparent way of selling insurance, helping remove the mistrust that customers fell towards this distribution channel.
"Our survey shows a clear shortfall in trust for many consumers, with price comparison websites suffering from the lack of transparency inherent to their way of selling insurance," he said. "Over the next 10 years the most likely evolution in motor insurance will be for telematics to become almost universal, and enabled by this, for insurance to be charged on demand.
"With mobility as a service getting more air time and car ownership slowing down, how and when we purchase car insurance is going to change a lot. Price comparison will probably play a different and diminished role in the purchase of cover when it is done in this way."
The Corke Wallis survey found that more than a third (35%) of respondents would be happy for their motor insurer to track their driving habits if it reduced their premiums, while nearly 10% already had a telematics device.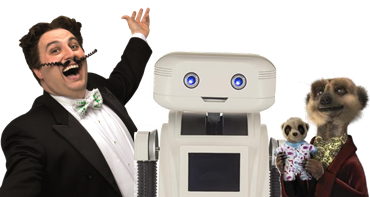 What the aggregators say
While consumer perception may be that the aggregators have too much influence on the price of insurance, the price comparison websites themselves said the introduction of such comparison tools has actually helped increase competition and drive down prices, not the other way around.
Here's what they had to say…
MoneySuperMarket
"MoneySuperMarket is paid a flat fee by providers when someone switches and saves on their insurance through our site. That fee is only paid to MoneySuperMarket when the customer has completed the switch to a new supplier and doesn't cancel. The only exception to this is with life and travel insurance, where MoneySuperMarket is paid a percentage of the commission based on the premium. Any product bought by a consumer and any fee paid to MoneySuperMarket from a company as a result, does not affect the price a consumer will pay.
"As with all businesses, MoneySuperMarket uses advertising to build brand awareness and show consumers the benefits of our services. MoneySuperMarket has a section under 'How We Work' on our site, which clearly explains how we earn money."
Confused.com
"Confused.com has saved customers millions of pounds since we founded price comparison 17 years ago. We solved a major consumer problem – giving people a clear way to search the chaotic insurance market and find the best and cheapest deal. In doing this, we made it easier for more brands to enter the market, forcing insurers to offer more competitive prices to customers. And this was something that was highlighted in a CMA investigation last year, which found digital comparison tools to be an effective way of 'increasing competitive pressure' on the industry.
"For many insurers, particularly smaller brands, price comparison websites are their only source of marketing. If websites like Confused.com did not exist this would reduce market competitiveness and insurers would be forced to spend more on their own advertising, which could drive up prices.
"We obtain an acquisition fee per sale from our partnering insurers, but this cost is not directly passed on to the customer – they will not get a cheaper price by buying directly from the insurer. The acquisition fees paid by insurers are far less than what they would need to spend on advertising to make cut-through in the market, allowing them to price competitively."
Comparethemarket.com
"Comparethemarket.com helps customers to compare policies across a range of products in order to find the right product for them, at a great price. Based on the latest figures for car insurance, home insurance, energy and credit cards, comparethemarket.com saved its customers £1.6bn in 2017, doing all of this without charging the consumer, while also providing them with a range of additional rewards on top of the savings they make.
"Price comparison websites have played a key role in removing consumer inertia, helping them to get great deals by making it simple and easy for them to shop around. Each time someone buys an insurance product, or switches their gas or electricity tariff, the price comparison website gets paid a fee; this fee does not change the price shown that a customer pays for the product.
"For product providers, price comparison websites provide a cost-effective way to distribute their products rather than bearing the full costs of marketing directly and passing those costs on to consumers."