Leaseholders have warned that a 'major financial scandal' is developing over hidden commission fees
The FCA has been working with the ABI, insurers, brokers and the Department for Levelling Up, Housing and Communities to acquire a "good understanding" of the rising insurance premiums that leaseholders in multi-occupancy buildings are paying.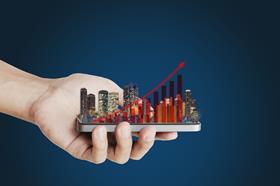 Speaking at an online conference hosted by Westminster Business Forum last month (21 April 2022) during a session entitled Regulatory Priorities in the Wake of Covid-19, FCA director of insurance Matt Brewis explained that the regulator had been collecting data over the past months which would inform an upcoming report.
He explained: "It's an incredibly important issue for thousands of leaseholders across the country. We'll be publishing a report setting out our analysis and recommendations before the summer."
Insurance Times has reported on disputes between leaseholders and freeholders, brokers and insurers at two Canary Wharf-based properties owned by billionaire property magnate, Yiannakis 'John' Christodoulou – One West India Quay (WIQ) and Canary Riverside.
In correspondence with the residents' association of One WIQ, which has been in dispute with its freeholder over the issue of hidden commission fees, the FCA confirmed that it was gathering this data.
In an email to the residents' association, an FCA spokesperson explained: "We are concerned that leaseholders may not be receiving fair value from the premiums being passed on to them. We are currently gathering information on how insurers are setting their prices and the impact of commission being paid to intermediary firms.
"Where we identify that products are not providing fair value we will use our powers to intervene.
"We are also considering whether our rules should be amended to provide further protections to leaseholders. Any changes would be subject to public consultation."
The regulator's consideration of rule changes and a subsequent public consultation follows the January 2022 ordering of an inquiry into the buildings insurance market by secretary of state for levelling up, housing and communities Michael Gove.
The FCA also indicated its desire for transparency around hidden fees in a January 2022 'Dear CEO' letter – this warned that fairness to leaseholders should be considered during value reviews.
In its correspondence with the WIQ residents' association, the FCA clarified: "We are aware of the issues which some leaseholders are facing with the cost of buildings insurance. Our rules say that firms such as brokers or property managers must not be influenced by commission into acting against the best interests of customers, such as recommending a policy based on it paying a higher level of commission."
Major financial scandal
In a statement to Insurance Times, a spokesperson for the WIQ residents' association said: "In their correspondence with us, the FCA appear to be hoping that their 'fair value' reminder to the industry will deal with the abuse.
"But, they have no evidence that the insurers and brokers accept this duty of care to the underlying retail customer, the residential leaseholders, who actually pays the premium through their service charges.
"The UK government, the insurance industry and leaseholders realise that there is a major financial scandal developing and yet the regulator is showing neither energy nor leadership in response.
"The property tribunal system is now being clogged up with cases on uncapped and secret commissions in leasehold buildings insurance.
The association added that it had seen the questionnaire the FCA sent out to the insurance industry on this issue and said it "[looked] as if it were written by a cosy trade body, not a serious regulator".