Listed firms will need to adhere to the new rules for financial accounting periods from 1 April 2022
The FCA has today (20 April 2022) published a new policy statement that requires listed firms to report information and disclose compliance with sector-wide diversity targets, effective from 1 April 2022.
The policy statement, PS22/3: Diversity and inclusion on company boards and executive management, aims to improve the representation of women and ethnic minority groups within company boards and executive management teams at financial services firms.
It also hopes to improve transparency around senior leadership diversity for investors.
To help achieve this goal, the FCA has adopted a "comply or explain" stance. This means that any listed firms unable to meet the regulator's diversity targets will need to explain why not.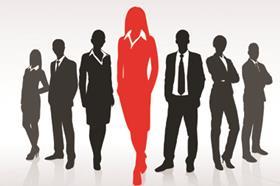 The targets within this 'comply or explain' remit are that:
At least 40% of the company's board should be women.
At least one of the senior board positions – for example, chair, chief executive, chief financial officer or senior independent director – should be a woman.
At least one member of the board should be from an ethnic minority background, excluding white ethnic groups, as set out in categories used by the Office for National Statistics.
The regulator has additionally introduced new listing rules too, which require companies "to include a statement in their annual financial report setting out whether they have met specific board diversity targets".
This will apply to UK and overseas companies with equity shares, or equity shares represented by certificates, admitted to the premium or standard segment of the FCA's Official List.
"We are also expanding the reporting requirements to cover the diversity policies of key board committees and to indicate that reporting on board and board committee diversity policies could consider wider diversity characteristics," the FCA continued.
Key board committees include audit, remuneration and nominations groups, for example.
Holding firms to account
The FCA's new diversity rules are applicable for listed companies, for the financial accounting periods starting from 1 April 2022.
The regulator added that its approach "allows flexibility for smaller firms or those based overseas", as well as allows "companies to decide how best to collect data from employees to show they are meeting the targets".
It plans to review the newly introduced rules in three years' time, to check whether its set targets are still appropriate and whether the desired progress has been achieved.
Sarah Prichard, executive director of markets at the FCA said: "As investors pay increasing attention to diversity at the top of the companies they invest in, enhancing transparency at board and executive management level will help hold companies to account and drive further progress."
'Affirmative action' still needed
However, a spokesperson at the Chartered Insurance Institute (CII) feels that "dedicated constructive planning and affirmative action" is still needed to promote diversity in financial services.
The spokesperson said: "Whilst we welcome the FCA's policy statement this morning, we feel that what is still needed involves dedicated constructive planning and affirmative action to get to where we collectively feel we should be heading for the benefit of all.
"The CII actively measures the diversity of its board and executive committee with identified actions and has long maintained that the key to innovation and success is found in properly accessing the diversity of ideas found within the full breadth of society.
"It is important to accept and understand that when our talent pool is limited, we are in fact limiting ourselves as an organisation and therefore limiting the benefits we can bring to those we serve.
"Addressing [diversity and inclusion] should be one of the highest priorities within the profession if we are to dismantle any unjust barriers that prevent people from accessing careers in insurance.
"Senior leaders need to understand where the barriers are that hinder the progress of talented people from all backgrounds from moving up the career ladder."