Flock's chief executive says 'the world of mobility is changing rapidly' and traditional policies struggle to keep up
Flock's fleet insurance solution has been selected to cover commercial fleets for Engineius, a UK-based firm which specialises in an end-to-end vehicle movement solution.
This will mean that all vehicles in transit with Engineius will be automatically insured by usage-based motor fleet insurance. As the policy is flexible, it will allow Engineius to enhance its customer experience and align commercial activity with insurance costs.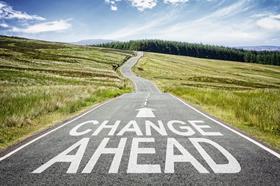 Flock's chief executive Ed Leon Klinger, said: "The world of mobility is changing rapidly, but traditional insurance policies are failing to keep up.
"This is why an increasing number of safety-conscious firms, like Engineius, are choosing Flock's flexible insurance policies.
"At Flock, we believe insurance companies should actively help customers reduce incidents, not just pay out when they occur.
"Alongside protecting vehicles and drivers, we are providing Engineius with real-time safety insights to help them identify fleet risks and optimise for safety and profitability."
Safety first
Since the launch of Flock's commercial motor division in December, a growing number of fleet managers have chosen the insurtech's policies due to its flexibility. This includes Jaguar Land Rover, Elmo and Voltric.
The UK insurtech has also developed a range of digital dashboards that allow its customers to connect their insurance price with exposure to risk on a per vehicle basis.
Flock rewards fleets that act on these insights with premium savings that are automatically reflected in their monthly bill.
Calum Slowther, commercial director at Engineius said: "Our mission is to make vehicle movement easy and thanks to Flock, that now includes insurance.
"As the number of vehicles we move every day continues to grow, we needed an insurance partner that could scale with us. It's clear Flock is that partner and [its] team's commitment to safety is something that not only benefits us, but our clients as well."
Engineius helps some of the UK's largest fleets, including the AA, Hertz and Buyacar, to book, track and manage vehicle movements entirely online.