Bob Thaker comes back after relocating to Asia to become new UK chief executive
Hiscox, the specialist global insurer, has announced the appointment of Bob Thaker (pictured) as its new UK chief executive officer.
Having been at Hiscox for over 8 years, Thaker has held various senior positions within the company. Most recently, he was relocated to Asia to become chief operating officer at DirectAsia, a subsidiary of Hiscox. Soon after, he became chief executive.
In Hiscox, he has been head of strategy, group chief risk officer and head of claims for the UK business.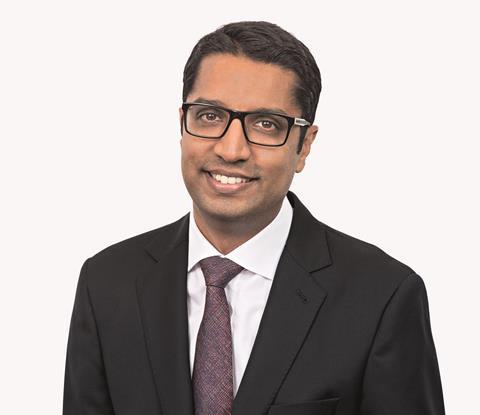 Thaker succeeds Steve Langan, who moved to the USA in 2018 as Hiscox USA chief executive and remains the Hiscox group's chief marketing officer.
Thaker will report to Ben Walter, chief executive of Hiscox Global Retail, who is responsible for Hiscox USA, Hiscox UK, Hiscox Europe and Hiscox Special Risks.
Commenting on the appointment, Walter said: "Bob is a natural champion of the customer who will lead the UK team in its next phase of growth. We will benefit from Bob's experience navigating intensely competitive markets and developing creative partnership opportunities."
Thaker added: "I'm delighted to be returning to Hiscox UK and honoured to lead a great team which has consistently served customers superbly and created a strong market position over many years.
"I know from my time with the business a few years ago that we are fortunate to enjoy fabulous support from our broker partners for which we remain incredibly grateful. I look forward to working with the team and these terrific partners to build on these great foundations in the years ahead."