The insurtech brings together two billion data items for UK properties
Data specialist WhenFresh has partnered with home insurance provider Uinsure to apply a "zero questions asked" initiative at point of quote.
Unisure's claims it can disrupt the UK home insurance market using this method. WhenFresh brings together over two billion data items from various sources for nearly all residential UK properties.
The data sets are available via a single API integration allowing insurers to "cherry pick" the data they need.
The news came in the insurtech's breakfast briefing on "Big Data" with its chief executive and co-founder Mark Cunningham.
He told the audience: "The purpose of building the API was to try and compost together datasets from multiple sources and make it easy to use."
The key term "easy to use" he said was the key here – intending to make it easy for the customer to get a quote and to make it simpler to sell insurance for the industry.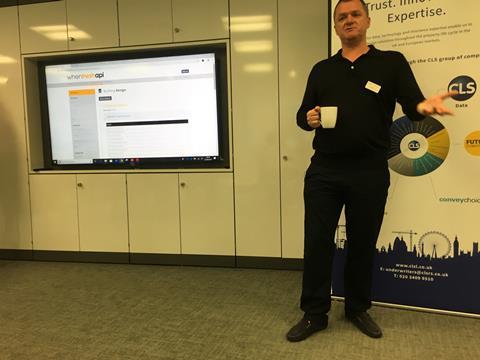 Data supermarket
Cunningham added: "Each insurer has a different, and very jealously-guarded 'secret recipe' in terms of how they calculate risk and pricing. The WhenFresh API is effectively a vast supermarket where insurers can buy all the ingredients, they need to run their application form prefill, risk, pricing and more – and we're delighted to be providing the key ingredients to support Uinsure's ground-breaking solution."
WhenFresh combines over 200 residential property and insurance risk data sets to provide information on nearly 30m residential properties in the UK.
David Smith, chief innovation officer at Uinsure, said: "Uinsure's mission is to change the insurance industry for the better. With our Zero Questions Asked quotes, we've once again achieved this and will take a large step forwards towards our goal of a 100% GI quote to mortgage penetration rate – improving the outcome for customers across the UK."
The general insurance provider is based in Manchester and deals exclusively with IFAs and mortgage brokers. It is underwritten by Ageas, AXA and RSA.
Subscribers read more
Five AI insurtechs with a big future