Only 12% of SME owners have a business continuity plan that includes climate change risks
Householder and SME concerns around climate change have grown, but action to tackle these fears is lacking according to Aviva's latest Building Future Communities report, published today (21 July 2021).
The study found that many SMEs and householders are ill-prepared for the impacts of climate change, or are taking little action to make their homes more resilient. For example, only 9% felt fully prepared for a flood happening in their home, while 36% have not thought about flooding risks at all.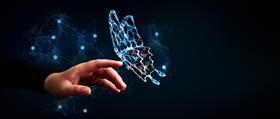 In addition, 60% of respondents living in a high-risk flood area have not implemented any flood mitigation measures.
The main reasons why householders and SMEs failed to take action around flood risks centred around the belief that their home would not flood (50%), an absence of action from others implementing mitigation measures (17%) and a lack of awareness (15%).
Approximately 2,000 nationally representative respondents were surveyed by Censuswide, as well as 201 SMEs being polled by YouGov, for Aviva in May 2021.
Adam Winslow, chief executive of general insurance at Aviva UK and Ireland, said: "As the Covid-19 crisis has shown, communities can be at their strongest when people, businesses and organisations come together for a common cause.
"To tackle climate change in the UK, a cultural shift is needed to better understand the risks from extreme weather and prepare for its impacts.
"We need collective engagement from government, local authorities, industry and home and business owners to bring about this shift, to help build stronger, more prepared communities for the future."
Aviva is working with several partners such as the World Wide Fund for Nature (WWF) and the University of Hull on projects to help trial new solutions to climate change.
Storm claims escalate
However, the report also showed that 38% of UK householders thought that climate change would have an impact on their homes in the next year. This figure rose to 50% when participants considered the next five years, or 57% when thinking ahead over the next 10 years.
While 46% believe that storms or wind will affect their property, only 42% worry about excess heat and 32% are concerned about the impact from flooding.
In addition to this, 57% of SME owners think that climate change will have an impact on their business in the next 10 years, but only 12% have a business continuity plan that includes climate change risks.
February 2020 saw Aviva receive almost a year's worth of storm claims in just one month.
The Environment Agency predicts that the UK will experience a 59% increase in rainfall and a rise in summer temperatures by 7.4 degree Celsius by 2050, which is likely to lead to more floods, heat and subsidence issues.
The insurer's latest flood mapping data also showed that the risk of surface water, or flash flooding, is increasing.
For example, it found that 19% of properties are at risk from surface water flooding, especially as since January 2009, over 70,000 new homes have been built in flood zones.
In England alone, over 570,000 homes have been built since 2016 that will not withstand future high temperatures and, without stricter planning regulations, this number is likely to rise.