The new system will be launched next year and will use artificial intelligence to mitigate the evolving fraud landscape
The Insurance Fraud Bureau (IFB) has today signed a partnership with Shift Technology to build a new fraud detection system on behalf of the UK's insurance sector.
With a launch date scheduled for early 2022, the new system will use artificial intelligence (AI) to "learn and grow" around developing fraud threats as well as have the capability of alerting fraud investigators to suspicious activity in real-time.
As part of the partnership, Shift Technology will analyse millions of policies and claims records from industry databases, to help expose organised insurance fraud networks.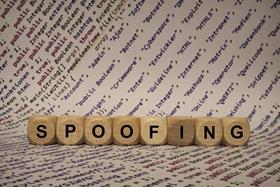 At present, one insurance scam takes place each minute in the UK, costing the economy over £3bn a year.
With insurance services increasingly evolving and becoming more digitised, so too are fraudsters' tactics. Plus, the economic impact of Covid-19 could also inspire new waves and variants of fraudulent activity.
Ben Fletcher, IFB's director, said: "Our world is becoming increasingly automated and criminals are quickly adapting the way they carry out insurance scams.
"In the fast-changing world of fraud, we must do more to protect businesses and the public from its devastating impact.
"Our partnership with Shift Technology will support these ambitions by enabling our counter-fraud services to evolve and become even more intuitive and efficient".
Shift Technology uses a Software as a Service (SaaS) AI platform that the IFB hopes will enhance the industry's fight against organised insurance fraud.
A living, breathing machine
Jeremy Jawish, Shift Technology's chief executive, welcomed the landmark partnership with the IFB.
He said: "We will work side by side with the IFB and its members over the coming months to build a fraud detection solution which not only uncovers cross-industry fraud today, but continues to evolve to the ever-changing fraud landscape in years to come.
"That's the beauty of AI – we have a living, breathing machine which thinks and adapts to the changing world around it."
To date, Shift Technology has delivered industry-scale counter-fraud platforms for insurance consortia in Canada, France, Hong Kong and Singapore.
Working alongside more than 100 insurers worldwide to deliver fraud detection solutions, the Shift Technology team brings a wealth of global experience to the IFB project.
Jawish added: "The IFB is an iconic institution and [has] an amazing reputation for helping the UK insurance industry mitigate the impact of fraud, benefiting both insurers and policyholders alike. Shift is honoured to now be an integral part of those efforts."
The IFB is a not-for-profit organisation at the heart of the UK's fight against insurance fraud.