The UK-based technology platform hopes to expand into territories such as Europe, the US and Japan
No code insurance technology platform provider Instanda has today (20 June 2022) closed its latest $45m (£36.71m) fundraise.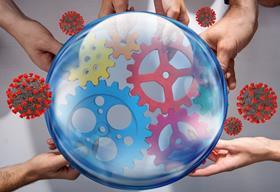 The fundraise was led by growth equity investment firm Toscafund with participation from existing investor Dale Ventures and will be used to grow the UK-based firm's geographical reach.
Instanda aims to expand its presence in Europe, US, Japan and the United Arab Emirates and augment its platform capabilities for a future-proof marketplace.
No code platforms allow for the creation of services via graphical interfaces rather than traditional computer coding, allowing services to be customised more accessibly.
Tim Hardcastle, Instanda's chief executive and co-founder said: "The funding from Toscafund is a significant milestone and will provide added impetus to aim higher in delivering exceptional client and user interactions.
"Being able to digitise all aspects of the insurance value chain will allow insurance providers to transform the customer experience even further, whilst dramatically reducing processing costs."
The latest fundraising round follows a $19.5m (£77.91m) fundraise at the beginning of 2020.
Unlimited potential
Instanda aims to digitise the insurance value chain with its core digital process automation system and an interface that allows business users to manage and distribute insurance products across property and casualty (P&C) as well as life and health.
Toscafund partner George Koulouris, said: "There is widespread belief that the insurance industry is ripe for change and disruption, yet very few companies prove they can really deliver significant improvements with a compelling value proposition.
"Instanda is one of those, so the potential is unlimited. We are delighted to be their financial partner and support them in changing the world of insurance for the better."