Five insurers have been recognised with a 'gold award' for 'doing their utmost to help their customers'
NFU Mutual has been named the best insurer for customer experience in new market research from Insurance Data Lab (IDL) – published yesterday 26 July 2022 – with a combined rating of 79% for 2022.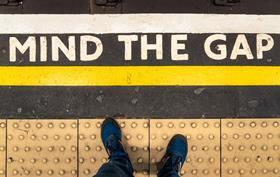 This represents an overperformance on the market average by 10% and was driven by a particularly high claims score of 93%.
LV=, RAC, Saga and Markerstudy were also recognised as top performers within the research and were awarded a "gold award" for 2022 by the market intelligence service.
Overall ratings were arrived at by combining scores on four key areas – claims, complaints handling, customer experience and transparency.
IDL's research also identified that overall customer experience has improved over the previous 12 months, with the average combined rating for insurers rising by six percentage points from last year to 69%.
Exceptional performance
Dan King, IDL co-founder, said: "The companies that have picked up Customer Experience Gold Awards this year have all demonstrated exceptional performance across our key metrics, demonstrating how they put the customer at the heart of what they do.
"These five firms have rightly been recognised for their outstanding performance over the last year, but it is also pleasing to see the industry as a whole being recognised for its strong claims performance – with an average score of 82% and no firm falling below 70%.
"The industry can sometimes come in for harsh criticism from those outside of insurance when it comes to claims handling, so it is great to see these providers demonstrating how – when it matters most – insurance companies are doing their utmost to help their customers and put things right."