Lloyd's chair says 'the global insurance industry has a crucial role to play in addressing the needs of developing countries'
The Insurance Task Force (ITF), part of His Royal Highness the Prince of Wales' Sustainable Markets Initiative (SMI), has today (8 November 2021) launched its Disaster Resilience Framework for climate vulnerable countries.
The framework aims to highlight the opportunity to blend public and private investment with insurance, to subsequently work to improve disaster resilience in low to middle income countries that are most at risk from extreme weather events exacerbated by the climate crisis.
This includes proposing partnerships between multilateral development banks, international aid donors and the private sector to create large scale financing and risk mitigation solutions for climate vulnerable developing countries.
The framework, which addresses perils such as drought, flooding tropical cyclones, convection storms and wildfire, details how pre-arranged public and private financial support could be structured and delivered alongside risk understanding and mitigation, designed to help protect developing nations from the long-term economic and societal damage that extreme weather events can bring.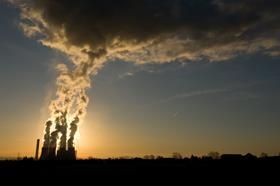 Speaking on the framework, Bruce Carnegie Brown, chair of SMI Insurance Task Force and Lloyd's, said: "The global insurance industry has a crucial role to play alongside private finance, international donors and sovereign agencies in addressing the needs of developing countries.
"This framework creates a vital opportunity for low to middle income countries to build resilience against increasingly frequent and severe weather risks, as well as driving sustainable societal and economic recovery post-disaster."
Industry collaboration
The SMI's insurance workstream is seeking to pilot the proposed framework in Kenya, looking to use private sector resources to support more resilient agriculture across the country's drought and flood prone regions.
This includes investigating a crop or livestock insurance mechanism tied to an impact investment bond, in which the government will use the principal to finance resilience initiatives among smallholders. This could help support increased economic activity, according to the ITF.
Dominic Christian, global chairman of Aon Reinsurance Solutions and chairman of ClimateWise, said: "It is our great honour to be part of an industry collaboration that provides a practical and immediate solution to the needs of so many in low to middle income countries.
"This framework brings focus to an urgent opportunity for public-private partnerships to support developing countries in their ability to finance, manage and build greater resilience in the face of increasing extreme weather events that bring long-term, devastating impacts to their communities and economy."
The Prince of Wales launched the SMI Insurance Task Force in June this year at Lloyd's.
The task force aims to provide an influential platform for the insurance industry, so that it can collectively work to advance the world's progress towards a net zero economy.
The ITF believes that the global insurance industry has a critical role to play in achieving this climate ambition because it has a unique view of the climate crisis, thanks to decades of providing support to communities, businesses and economies through severe weather events.
Executives on the task force include Aon's chief executive Greg Case and Howden Group boss David Howden.