Here we feature entry into AXA XL's entry into Insurer Innovation of the Year
AXA XL entered its cube risk incubator in its entry into Insurer Innovation of the Year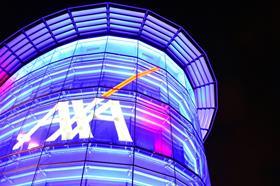 What key achievement did your entry highlight?
Cube is the world's first ever risk innovation incubator.
The most outstanding aspect of it as an incubator is collaboration: the end-to-end customer-centricity and co-creation.
The methodology brings AXA XL's clients into the development of the new risk solution, through the process of problem discovery, idea evaluation, experimentation to de-risk the business case and the creation and testing of prototypes. Clients commit to a programme, and AXA XL commit expertise to bring the ideas to life.
Solutions identified in Cube projects can be delivered through AXA XL's Digital Risk Engineer programme, or in partnership with AXA XL Risk Consultancy.
Can you share data or testimonials to back up your bid to win?
"Cube supports our goal to go beyond traditional insurance to become a comprehensive partner to our clients. The programme's structured approach allows us to offer a robust environment to innovate. We strongly believe that our co-creation approach fosters powerful innovation and helps our clients improve their risk profile," Philippe Gouraud, global head of strategic distribution at AXA XL

"We have successfully completed and scaled a number of innovative proofs of concept. It is time to leverage what we have learned to help our clients solve some of their most challenging risk management issues," Hélène Stanway, digital leader at AXA XL
What sets your firm apart from the other shortlisted contenders?
The AXA XL Cube was designed and launched with support from Ninety, an innovation consultancy for the insurance sector.
Ninety is a for-purpose social enterprise business and 90% of their distributable profits go to causes principally dealing with global poverty.
The profits distributed from our work on the Cube with Ninety have been allocated to Living Goods, a charity widely recommended by top charity evaluators such as GiveWell, ImpactMatters and more.
How will you celebrate if you are the victor?
AXA XL and the team involved in the Cube will be grateful for the recognition. It will be celebrated with everyone involved in bringing the concept of the risk innovation incubator to life.